Katschberg is a ski resort in the south of Austria, right in the heart of the area known as Carinthia. This resort is located 108 kilometres (67 miles) from Klagenfurt (approx. 1 hour by car) Route: Klagenfurt A 2 direction Salzburg / Exit 113 Rennweg/Katschberg / B 99 to Katschberg.

Holidays in Katschberg ski resort
The skiing area offers 60 kilometres (40 miles) of pistes at black, red and blue levels and 14 modern lifts. With "Katschis Kinderwelt", the Katschberg is one of the most popular family ski areas in Carinthia. The ski runs from Aineck in the direction of St. Margarethen im Lungau have always been very popular and became even more so with the addition of the A1 two years ago, one of Austria's longest ski runs (6 km).
Katschberg - ski destination for families and beginners
Katschberg is the ideal ski destination for families and beginners. With gentle nursery slopes and children's ski areas literally outside the door, plus uncrowded pistes and plenty of family focused activities. Katschberg is a small, friendly resort with a traditional atmosphere. The small village centre has a few shops, restaurants and bars, some which offer live music although evenings are generally fairly quiet here. Off the slopes, there are plenty of activities to choose from.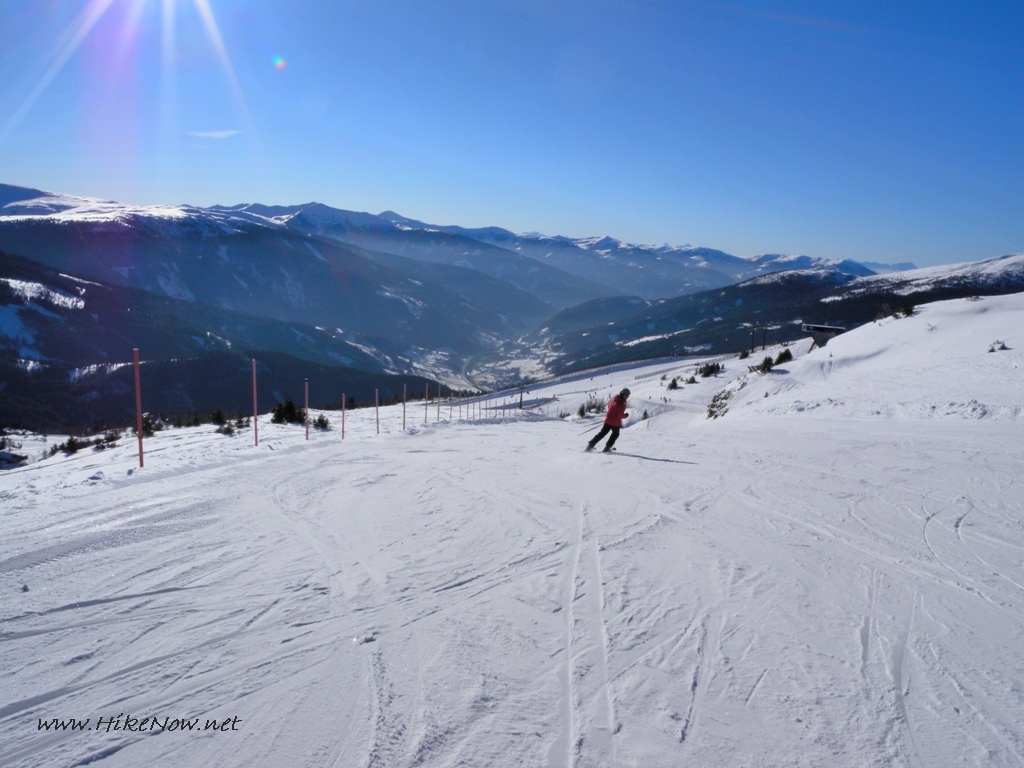 --
Skiing resort of Katschi
The resort itself is fairly small, although there are links to a couple of other ski areas. There were very few English people there even in what was peak season, the skiiers were mostly natives and Italians (it is of course very close to Italy as well as Slovenia), and whilst that was fine by us, it might put some people off who would like to hold all their conversations in English! In terms of the slopes, there is not a great deal on offer for beginners, with the majority of the runs being red rather than blue, with a few fearsome looking blacks as well! However there was enough to keep our relatively inexperienced kids busy for the days which we were here in Katschi.