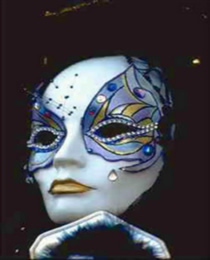 Carnival in Venice
Gondolas and pigeons are not the only particularity of the city on the water. In Venice each year organize one of the largest festivals in the world, the Venice Carnival. The event is famous for the typical elegant costume, where everyone immediately notices theirs extremely luxury. Their prestige and valuable maintain continuity of already powerful eight centuries. Masks of Venice were the same as always: interesting and colorful, always ready to pose. French, British, Germans, Italians and others were parading in their tasks. Whenever they stopped, the crowd gathered around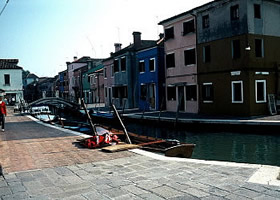 Walking along Venice canals
Music is an important part of the Venetian culture. It is heard everywhere throughout the city, from the patios of cafés to the concert halls. The museums are worth visiting. They can be found almost everywhere in the city. Old palazzos are constantly converted into exhibits displaying everything from modern art to the history of Venice.
What to do in Venice
Venice is today a tourist town, so prices are higher than elsewhere in Italy. But in Venice you can find a viable accommodation at reasonable prices, even on the islands. Accommodation on the island of Torcello is good choise and away of the bustle of Venice. Early mornings there are fairy experience in the lagoon of Venice.
The best way to visit the lagoon is certainly by the boat. One of the Centers for hire boats is Chioggia. The rental has also resolving dependency of public transport and mooring on the main islands. Of course you can hire a skipper, which is recommended for the first time.