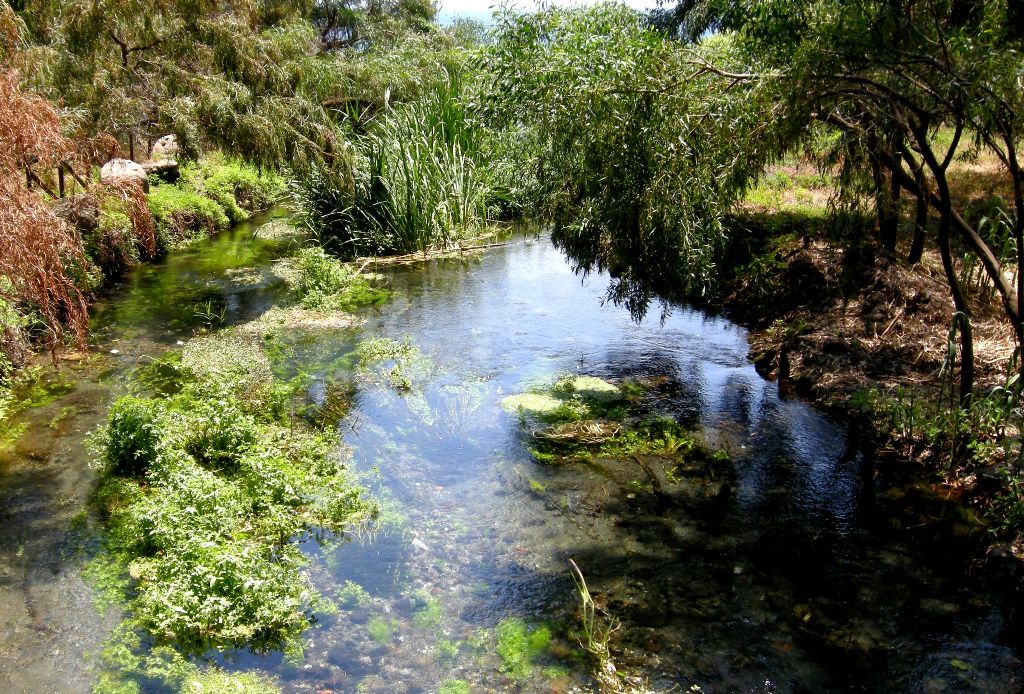 Trip to Fiumefreddo river - natural park above Etna volcano
After sunbathing on the beach of Fiumefreddo (close the town of Taormina and Giardini Naxos) you could visit and explore surrounding of the area especial natural park of river Fiumefreddo. The river Fiumfreddo is under the provision of the regional plan classified as a natural park. The Reserve is devided into area A that means area integral which includes the rivers and the neighboring bands and area B that means reserve which includes lakes and wetlands and bigger areas where they are practising agriculture. The river's ecosystem is characterized for the flowing waters and for abundant vegetation and is highly specizalized. There are very rare species of plants along the river.
A series of plant populations are find here such as from reeds, papyrus reeds and lowland forests of white willow and white poplar. The reed is the ideal place for nesting of birds such as small passerines, Reed Warbler and gallinules. Varieties of reptiles, amphibians, frogs and grass snakes are often find and it is not uncommon to see eels swimming in the streams.