HikeNow
Car hire in Lisbon, Portugal
We started our holidays in Lisbon at the airport. Actually we really started holidays at home, where we planned the whole traveling and seeing places that are worth visiting. Unfortunately, Portugal is far away from our home, so we decided to go from Vienna to Lisbon by plane.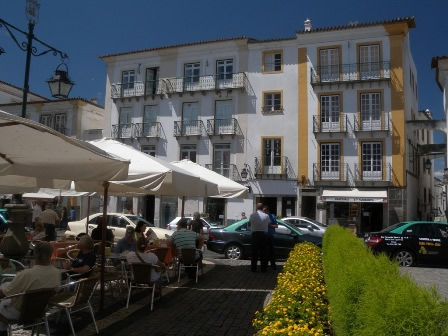 To visit Portugal we choosed to go on our own, or to be so called self guides, to travel without travel agencies. On one hand this type of traveling can be very interesting and it also allows a lot of freedome. On the other hand we needed to make a plan about this trip - a draft plan where to sleep, where to eat, what to do on the trip and what kind of attractions will be the goal of our journey.
Transportation is a very important thing on a longer trips. So before we left, we checked several companies of car rentals on internet sites. We booked car rent also on the same way – via internet.
Car hire in Lisbon airport
After we arrived at the airport we went to the car rental service. A friendly dealer showed us around car park and showed us what kind of cars would be appropriate for hire. We choosed the white car. After completing the formalities, we put the luggage into rented car and drove to the seaside resort of Ericeira, which is about 35 km away from Lisbon. We went straight ahead in our comfortable hotel and started to make plans for the next few days.
Exploring surroundig of Lisbon by rented car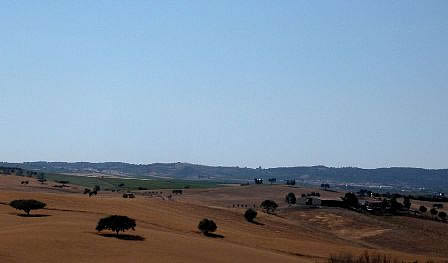 City Ericeira was actually our starting point on the whole trip and we stayed in this city for two days. The first day we visited the historic town of Sintra, then we went to Cascais where we watched on a windy day kite surfers. We drove with our rented car over the bridge 25 de Abril, which connects Lisbon and Costa da Caparica. At the end we found a nice place for swimming and sunbathing on a several kilometers long sandy beach.

Day trip to Evora and Beja
On the second day of our holidays around Lisbon, we went to a long one day trip. We planned to visit cities of Evora, Moura which has one of the largest artificial lakes in Europe and the city of Beja. In Evora, we found huge parking place, just a few steps from the walls that surrounded the old city part. We went in this old part of town on a delitious lunch with local dishes.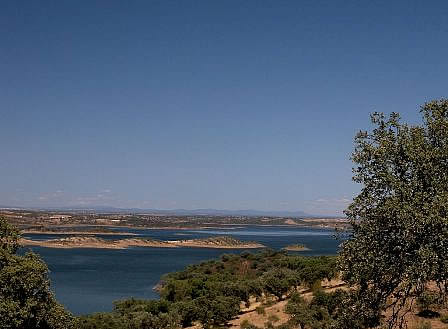 The next visitation point was a huge barrier called Barragem de Alqueva, which dam up the river Guadiana.
At the end of our one day car hire trip, we stopped in the town of Beja and visiting the castle, with castle tower which offered to us a beautiful view around the city with endless fields and meadows of Alentejo province. Our rented car took us in the end over 17 km long bridge Ponte Vasco da Gama to the centre of Lisbon and finally to the hotel. We had a great and interesting trip that was over 400 km long.