Apart from the luminous beaches and crystalline waters that the archipelago of Bahamas offers, what becomes an additional treat for the travelers and vacationers is the Bahamas weather. The island's chain is created of more than 700 rock-bottom islands extending from the eastern part of Florida down to the Caribbean, yet the largest part of the Bahamas islands hold extremely similar climates.
Summer temperature in Bahamas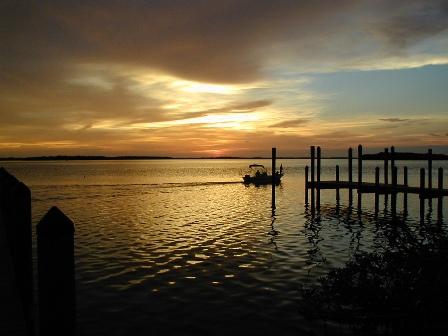 The balmy Gulf Stream waters have the average temperatures of the Bahamas. And since the island is nearer North America coastal waters, the Bahamas weather is vastly caused by the cold air system of the North America.
On the average, the Bahamas weather during summer ranges from 80 up to 90 in Fahrenheit degrees or 27 up to 32 in Celsius degree. During the winter season however, it becomes 70 to 80 in Fahrenheit degrees. The northern part of the Bahamas Island can get a bit cooler. Winds that blow across the island remain cool during daytime holiday and help lower the nighttime temperature.
Hurricane seasonin Bahamas starts in June and ends in November .
Although the island of Bahamas is situated in the dangerous hurricane belt lying across majority of the Caribbean, a lot of storms find a way around the chain of the island and in its place, circle underneath it before going north on the way to the United States.
But of course, for this kind of unpredictable phase of the Bahamas weather, the archipelago is completely equipped with gears to respond to these hitting storms.
Travelers who want to discover the beauty of the Caribbean are also offered with full modern technology assurance especially for the duration of hurricane season that usually starts from June and ends to November.
Since hurricanes can be detected from the moment they start forming, tourists should have no worries preparing or canceling their travel plans if they need to.
Bahamas weather generaly - warm with cooling winds
If one also wants to be informed of the Bahamas weather the moment they arrive the island, they can see a climatological date at the International Airport of Nassau. Generally, the table that they can find and read posts a climate reading of the island all throughout the year. Some islands are actually dryer compare to others yet the Bahamas weather all over is moderately uniform. The climatology table will provide every traveler an idea of the particular weather in every month and the trends to look forward to during the planned date of vacation.
Generally, the Bahamas weather provides vacationers warm temperatures and cooling winds to take pleasure in almost each day of the holiday.. Weather in Bahamas by dragoa: .