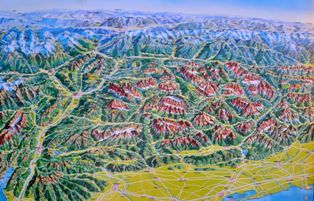 Dolomites mountains - Italy
Where are Dolomites located? For those who do not know - Dolomites are part of the Alpine Mountains. They are located in northern Italy in the provinces of South Tyrol, Trentino and Belluno, and extend from the River Adige in the west to the Piave Valley (Cadore) in the east. Northern and Southern borders of the Puster Valley and Val Sugana. The area is divided into eastern and western Dolomites.
Dolomites - unesco heritage
On 26th June 2009 UNESCO put the Dolomites on its list of the World Natural Heritage Site, an extraordinary acknowledgement that awards and protects the incomparable characteristics of a land unique in the world.
Most of these mountains declared under UNESCO are situated in the province of Belluno including peaks like Marmolada, Antelao, Tofane, Civetta, Pale di San Lucano, Schiara and famous Tre Cime di Lavaredo.
What to do in Dolomites - Italy
There is nothing like fresh mountain air and spectacular scenery with a constant change in gradient to improve your fitness.
Enjoy and improve your fitness on a fresh mountain air and spectacular scenery with cycling, skiing, running, orienteering, Nordic Walking, geocaching.
When you drive along one of many tourist cycling routes that are truly exemplary, you arrive to the village of San Candido (Innichen), Toblach, Villabassa (Niedorfa) Bruneck in the west of Dolomites as well as Cortina d'Ampezzo.
In this part of the Dolomites is possible to visit the sights really high. There Lago di Dobiacco, Lago di Landro and tops as Tre Cime di Lavaredo (three peaks - "small, big and Western cima". Highest peak is 3,000 meters in height. Mountains are also a popular climbing destination.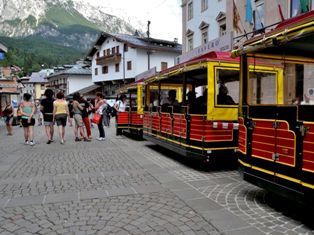 To the hut below the summit at an altitude of about 2400m leads asphalt road which is at few sections realy steep. Around the Mountains of Tre Cime leads also a circular hiking trail to the hut Lavaredo. It could be also transportable by mountain bike, a view is fantastic.