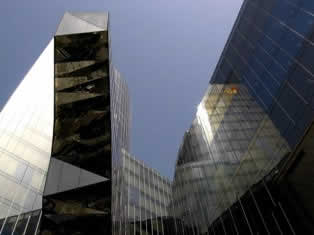 Landing at El Prat - Barcelona
A completely different set of experiences is acquired by landing at the El Prat de Llobregat airport on the Costa Brava.
We are on the outskirts of Barcelona, a city with a boundles creative spirit. City is famous by largest number of fin-de-siecle buildings in Europe and the high drama of flamenco.

In a few houres through Barcelona
If you only had a few hours to visit Barcelona, you should spend them walking along Las Ramblas - the most famous street in the city. In the shade of statelx trees xou can indulge yourself in the remarkable atmosphere of this incomparable place full of street artists, cafees, street stalls, fountains and and ingenious city facilities.
Day and night the green avenue lined with plane trees is alive with thousands of people, the locals mingling with tourists from all over the world. This boulevard will lead you from Placa Catalunya (the square with fountains) to the seafront dominated by the statue of Christopher Columbus. He looks down from the top of a sixty-metre tall pillar right in the centre of Port Vell - the old city port.
Belvedere of Barcelona - Montjuic hotels
The 1992 Olympic Games did much to broadcast the city's renown. The games were centred on the modern complex on Montjuic, a hill that rises to the height of 213 meters above the commercial port and is popular recreational area.
In the garden quarter we can find art galleries, museums, many sought-after restaurants and popular night clubs During the Olympics I spent many splendid days and nights here. It was probably here that my love for this colored fragrant country was born.
Festival in Barcelona: Festes de la Merce

This is Barcelona's main annual festival which takes place on 24th Sept. though there's plenty going on in the preceeding days. Highlights include giant wooden figured which parade around the city and human pyramid competitions. It's a huge fiesta with processions, fireworks and dance performances.