Christmas time is for many of us the most stresfull time of the year. Everywhere we go, in every single store you will find a buch of people buying Christmass gifts.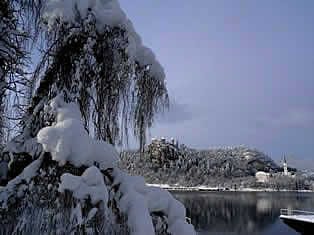 Christmas time
Before you know the holidays are here, and people usually dont know how they will spent the holidays, what will they cook and who to invite.
Christmas time
Give this year the best present to you and your love one's and enjoy the Christmas season.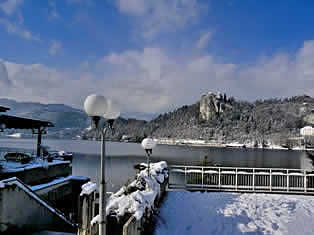 Lake Bled in Christmas season
Bled is in Christmas season especially charming place. It is full of positive energy of surprises and positive expectations. There are a lot of people, tourists from all over the world and they are giving the place a scent of a cosmopolitan town. Even in the hotels you can feel the positive excitement by preparations on the longest night in the year. Hotel Golf invites their guests with attractive offers which are including relaxation in a popular Wellness spa resort Živa. What is more beautiful than go into sauna or use a thermal bath after the cold winter day, especially with a view to Lake Bled.
The ressort offers also great massages and other body treatments. For a short visit of town Bled you can also visit many other shows that Bled has to offer. Every day from Christmas to the New year you can enjoy on a terrace of a coffeehouse Park and visit all the booth stands with home made products, drink some cooked wine and taste traditional pastery good from Park hotel pastery workshop. There are also lots of different concerts around Christmas time in Bled. Another interesting thing is to go on a walk around the lake with torches. On a Christmas day people of Bled are preparing every year a traditional show – Christmasly deluge of the bell.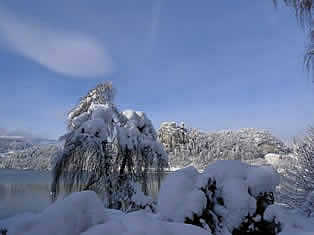 Accommodation in Lake Bled - Slovenia
Instead of a noisy party a topmost culinary art Tourists and other visitors have a lot of different hotels in Bled that they can decide where to spent the longest night of the year.
For the people that dont like noisy parties is the most appropriate restaurant Promenada where you can enjoy in food of master of culinarity, the restaurant is right in the center of Bled.
The highlight of all the things is defenetely the big firework from castle of Bled. Another intersting event will happen on the Christmas day, they will prepare the performance of a living Christmas crib with real sheeps.
Pictures of Lake Bled in winter time - Slovenia