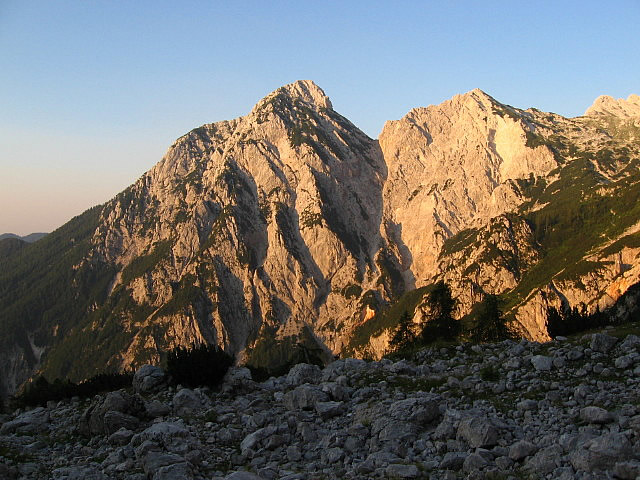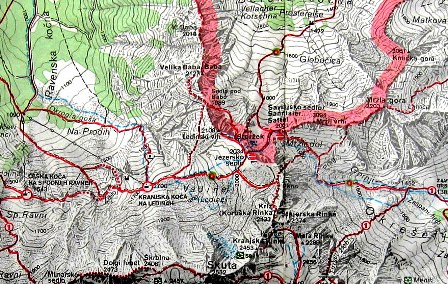 Beautiful nature of Jezersko valley attract many tourists, visitors and mountainers.
Origin of the name "Jezersko" comes from the name of small glacier's lake named "Plansarsko jezero" - Lake by Alpine dairy. At this point, really stands a hut that is today a small restaurant where you can taste some typical food.

Jezersko valley is situated on Slovenia and Austria border in the shadow of the Kamnik Alps. The small romantic lake at Jezersko marks the starting point for ascent to Mt. Velika Baba. We begin our trip 5 km away just above forest line.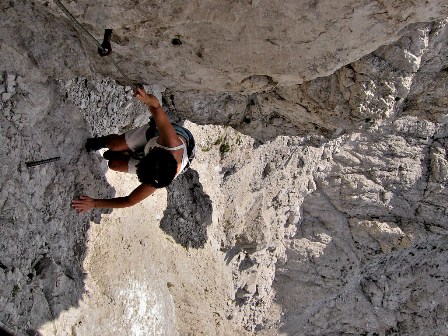 Ascent to Ledine
Velika Baba is a mountain in a shadowof higher and highly esteemed summits of Kamnik Alps like Grintavec, Kočna, Skuta and Rinke. This is first reason because visitors avoid Velika Baba. The second reason is pretty highpretentious of climbing. So the mountain havent much visitors. The name Velika Baba in english means big old ugly woman and it is located above village Jezersko on the border between Slovenia and Austria. The summit is reachable from meadow Ravenska Kocna over Jenkova Planina and Mala Baba to the top of Velika Baba. The most popular route to the summit of Velika Baba is starting point from Kranjska koča na Ledinah hut. Here you can decide for easier path over Jezersko sedlo pass or heavily ferrata over monolith south east wall of Velika Baba.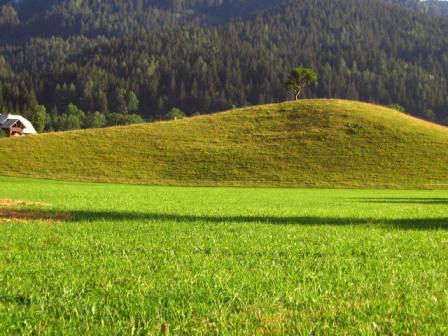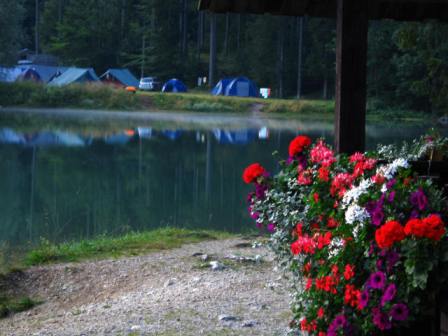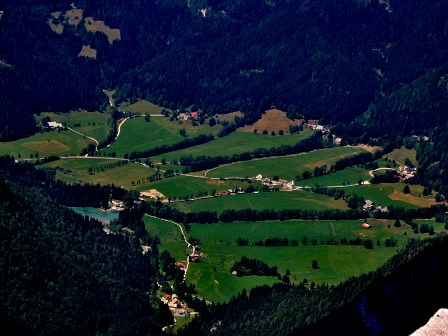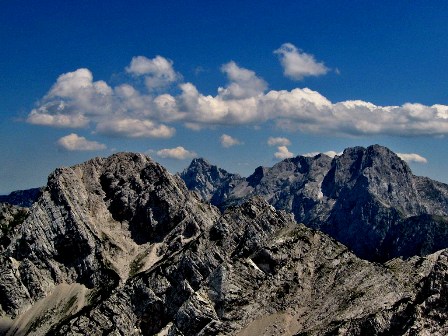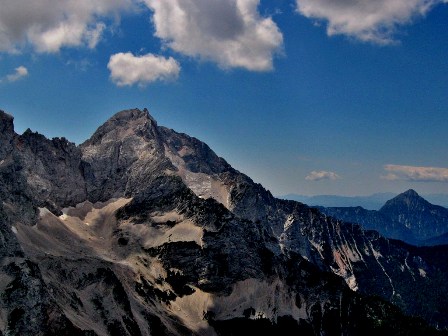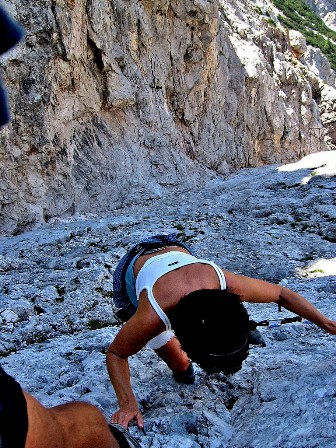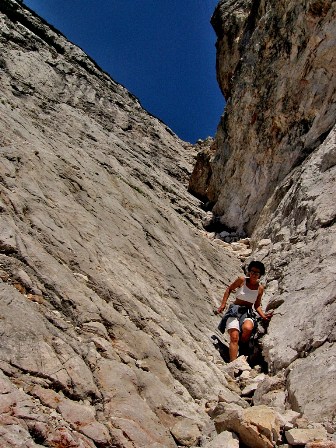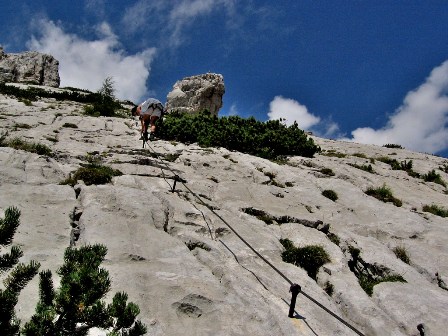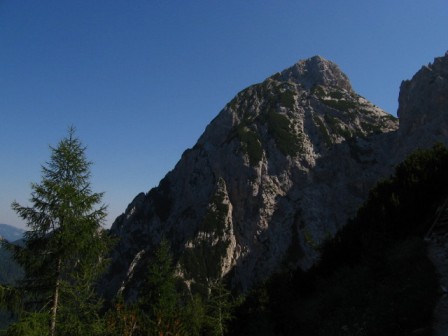 Ferrata to Mt. Velika Baba
The starting point is on the Kranjska koca na Ledinah hut. The path leads aproximatly 5 minutes in direction of Jezersko sedlo, then we crossing slopes in direction of foothils Velika Baba.
Here under the wall we start with climbing. You can fold your trecking sticks, put on helmet on head and perhaps self insurance gear. From hut to the futhils of the wall 15 minutes. The rout have got three longer climbing passage. First passage goes from foothil to the mountain gorge between Velika Baba and Ledinski Vrh.
We climb over torned wall folow steel rope and pegs. There is nothing specially on this part, excepting some short horisontal crossing where we must hang out of the wall. When we almost think how easy is routh, then we meet with difficulties.
Over steep ledge descent to the wilde gorge under overhanging walls of Ledinski Vrh and monolith stone wall of Velika Baba. Dont stay here in gorge beacause high dangerous of falling stone from both side is possible specially if above are other clmibers.
Climb to Velika Baba
Here we start with climbing over second passage. The routh goes from gorge almost without wraping directly up over monolith wall to the stone tine. Incline of the wall begins with aprox 30 and graduate to the 45 degreees all time over good stone. If you have harness and self security gear, here is the right moment for use it beacause you climb up more then 200m until stone tine.
Summit of Mt. Velika Baba
When you reach stone tine the difficultys are over - there is easly third passage. You just need some concentration for climbing from stone tine to the horisontal path which round up the summit. At the end we ascend over short west ridge to the summit.
You can descend by the same route - only for hikers with good phisical condition, over Jezersko sedlo sadle or over the NW ridge .