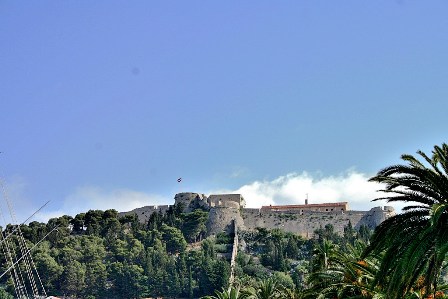 Hvar island
In addition to Dubrovnik and Opatija, the Croatian destination of island of Hvar was also interested in elite tourism. Some visitors and tourist's experts believe that Hvar Island is one of the ten most beautiful islands in the world.o the blue line of the sea.
Mediterranean climate of Hvar Island, with as many as 311 sunny days in a year, untouched nature and crystal clear waters offer manifold opportunities for recreation and leisure activities.
The rich history and architecture of Hvar will take you to the different periods of Western civilization, from ancient Greek through Venice until the Napoleonic era. Genuine Adriatic, charming locals and inexhaustible natural and cultural heritage are the assurance that your holiday on Hvar will stay in a pleasant memory.
Who do you meet in Hvar island
Hvar Island is a popular destination for both domestic and foreign Estrada. Among famous people who like to spend summer vacation on the island or islands of Paklini is also the first man of Formula One - Bernie Ecclestone.
On Hvar came also Lisa Kudrow (Pheobe from Friends series) and her husband Michel Sternom. At the 26-meter yacht the island Hvar was visited by leader of Duran Duran Simon Le Bon and his wife Yasmine and daughters.
The common denominator of all the celebrities and those on the holiday who dont worry about spending money is well-known lounge bar Carpe Diem.
Lying in the shadow with champagne in hand


Adriana Hotel Hvar is the first and so far only hotel in Croatia, which is a part of the world renowned hotel chain Small Leading Hotels of the World.
This is currently one of most exclusive hotel in Hvar Island. There is also another luxury hotel - Riva Hotel, which is also a part of international chain the Small Luxury Hotels. In district around hotels is best known beach Bonj Les Bains, which is an architectural gem dating from around 1930.