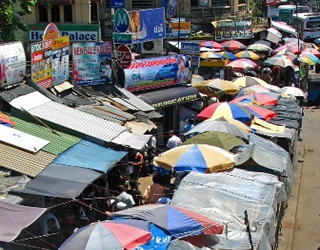 Tropical climate of Sri Lanka
Because of closeness of the Equator Sri Lanka has very tropical environment. There is no obvious frontiers between seasons. Climate in lowland is in some areas hot and humid with average year temperature of 27 C. The average temperature is between 70% over day to 90% at night. Cold wind, from the sea usually regulate the temperature. Hills are nice and cold, average year temperature of that place is 20 C.
The majority of the country has plenty to temperate rainfalls, which are proportional distributed over the year. Most rainfalls have southeastern coast and mountain slopes. Between April and June and between October and Nowember fall the most rain in that area.
Best time travel to Sri Lanka
Sri Lanka maintains lovely warm and tropical climate through all the year. The rainy monsoon season lasts from October to January. During the rest of the year there is very little rainfall. Therefore, people and animals must conserve that precious moisture. The area around northwest and southeast coasts receive the least amount of rain only from 600 to 1200 millimetres per year – concentrated within the short period of the winter monsoon. May, June and July are probably the hottest months of the year and a great time to go on the beach for a little sunbathing.
The incredible topographical richness, agitated ecology and cultural heterogeneous gives Sri Lanka a very special seal, on which this attractive island is different from other travelling spots in the world. Country has (exception is only snowy environment) every type of the environment, we could imagine. From golden beaches, the ground is rising to plains country, hilly fields and rich forests. Streams transform from cascades into waterfalls and rapids became calm rivers, which are flowing down into vastness of the Ocean. Sri Lanka has an amazing relation towards nature: although they belong to countries with the highest density of the inhabitants in the world. The land is occupied by national parks, reserves and other forms of areas for protection of flora and fauna.
Stay in Sri Lanka
Along southwestern coast are hotels in every category, specially between places Colombo and Galle. The most known touristic resorts are Beruwala and Bentota.
Popular is also village Hikkaduwa, which is one of the rare villages which preserve it's original atmosphere. On this place every tourist can realize their holiday dreams: coconut palm trees, white sandy beaches and beautiful tropical fish and turtles can be seen in Indian ocean. Divers are discovering coral reef's and surfers are enjoying riding the waves. On the east coast, north from Trincomale lies the most beautiful beach in Sri Lanka. Palm trees plantation is over four kilometers long around the beach of Nilavel, which lies beside the blue lagoon. It is recommendable if we inquire about current political situation on embassy of Sri Lanka, because on the east side of the island live most of Tamil people