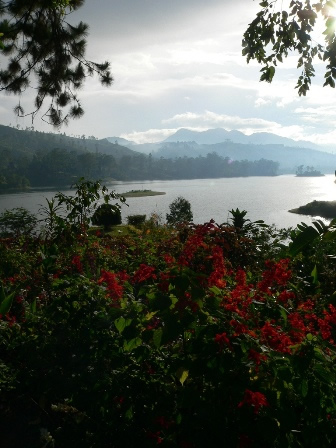 Colonies in history of Sri Lanka


Englishmen, had a
colony
in Sri Lanka all to year 1948, almost 150 years, they left visible traces in the whole progression of the country in infrastructure and in social look. Otherwise, Sri Lanka was in a »little« fight with colonies from the year 1505, when the Portuguese came into the island and they started trading. They didn't help a lot, so the locals left colony to Dutch people, they spread the word about cinnamon, from that country. Until today Sri Lanka is the land of cinnamon, pro year they produce 12.000 tons, which is two thirds of worlds stores. Sri Lanka is also one of the biggest producer of tea on the world – 300.000 tons pro year.
Products of Sri Lanka
Through the history land exported precious stones, like sapphires and emeralds which are known also in our country. Many women buy them in Sri Lanka because they are »real«. I didn't buy them, I don't even recognize the difference between glass and expensive cut stone, otherwise is »shopping« here very cheap, and you can buy a lot of different products, for example: precious stones, silk, tea, spices, sports articles of known brands, and off course many souvenirs which you can't go by because there are so many of them. Prices are very low for our standards, 1'5 litre bottle of water costs around 50 Sri Lankan rupees. For one euro you get around 150 rupees. But they have very interesting proportion between the prices, one T-shirt costs one euro, just the same costs one hand painted souvenier elephant or one meal of food. Just to have the whole thing clear, all those prices are out of touristic resorts. When you go among tourists you will get a total different story because many people don't bargain and they assent on the first price, which is usually very high. By the way they can trick you if you don't negotiate or at least ask for the price.
Traffic in Sri Lanka
With bargain by the price is good to be careful, especially with transportation with tuki – tukis. This is a special taxi, in a form of motor scooter on three wheels with a cabin. It drives as a wind, it has a trumpet, and the passenger enjoy behind in the cabin in the ride, which is very different from ours because the traffic is on the left side of the road (English system) with lots of chaos, still without anger and bad temper. It is very interesting that people of Sri Lanka don't get angry so often (at least they don't show bad temper). They carry everything with a big smile on their face, with white teeth, which are looking like little peppermints on chocolate colour of skin. Everyone gives you a big smile, and it is very easy to smile back.
The people of SriLanka
Otherwise the people of Sri Lanka are mainly Buddhists and they think, what you can't do in this life, you will do in next one. That's why they are not so nervous and aggressive like we are, when we must do all the thing's right now, no Mather what. And maybe they have such a bad economical standard because of that way of life, their teachers earn around 35 euros per month. Salaries are very low, to people are trying to survive with two jobs, in their free time they drive taxis in tuki-tukis or they are selling souvenirs to tourists.
Somewhere in Anuradhapur we met a postman, who told us he had for approximately two to three hours per day, and then he is free. Small heap of the post is negligible and he can afford free hours for himself and his friends. We haven't asked him about the salary, it is probably proportional with the working hours. Tea pickers have higher salaries. They earn around 400 rupees per day, but they have a norm, they must pick at least 18 kilograms of tea per day. The majority of tea pickers are Tamil people who come from south of India, and they are found in the highland.