Algarve trip - Cape st Vincent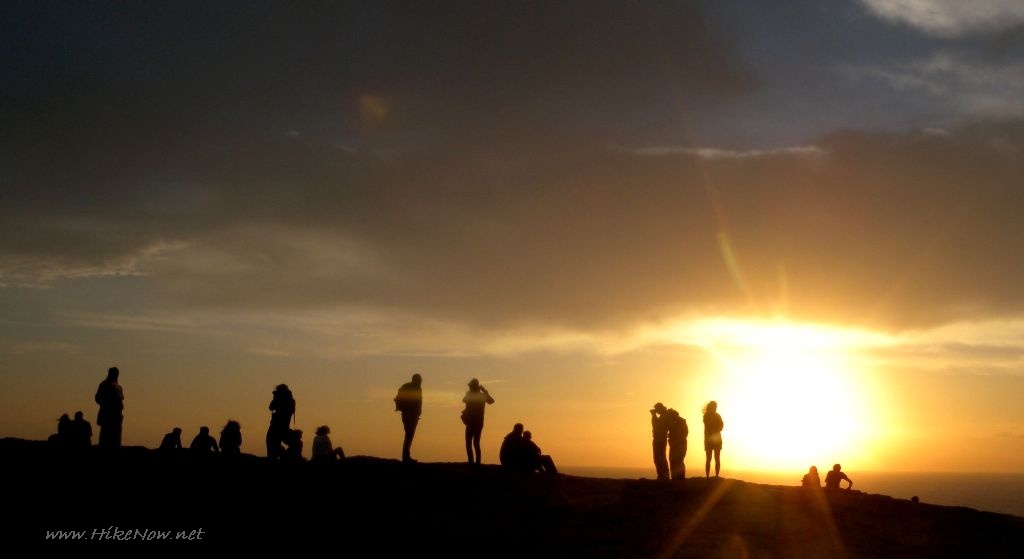 by HikeNow
Algarve trip - Cape St. Vincent
Europes most south westerly point which is already since pre historic days reffered as the end of the world. Cape St. Vincent became a famous landmark on the maritime routes linking Europe to Africa and America, ever since the golden discovery ages between 13th and 16th century. The actual lighthouse was built in 1904 on the same place of where used to be the main chapelof an ancient convent not very far from the location where St Vincent's remains. Thous naming the Cape after this christian deacon who was martyred in 304 under Roman siege Patron Saint of Lisbon where nowdays his shrine is to be found.
Sunset on lighthouse Cape St. Vincent
Cape St. Vincent can be reached by car from Sagres or from Camping site next to Sagres. Along the road from Sagres you will see Pottery shop with interestin facade and hand painted, typical Algarve products.The road stretches for several kilometers. You can already see the impressive lighthouse from a distance. Against of lighthouse is a large parking place.

The lighthouse is not always open. Below the tower is still quite small observation deck. you arrive to the the westernmost point of Europe, and only America is next over the sea. Looking out to the ocean, it seems endless. The trip and the visit of light house worthwhile. Not only because of the lighthouse, but also because of the panoramas that can be enjoyed from the terrace. The cape is also known by picturesque sunset. Every evening, before sunset there gathered small group of visitors, to see how the sun sinks into the sea. Clouds, mist and wind in particular make sunset even more picturesque.