Pic by HikeNow, Txt by Susan Bartle
Day trip to Aveiro streets and canals
Aveiro, the Venice of Portugal, is one of the historical seaport and touristic center in western Europe. Aveiro is once of the second largest populated city in the central Portugal. During the Roman times this small city was famous for its salt pans.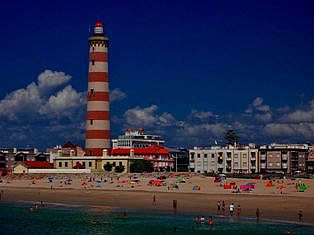 Still salt making is one of the largest industry in Aveiro. This city became more rich during 16th century because of fishing and selling cod-fish. Still salted cod-fish, or Bacalhauis one of the basic food of Portuguese people. Aveiro Portugal tourism play an important role when it comes to tourism in the central and northern part of Portugal.
Exploring canals of Aveiro by boat
One of the main attraction is the sixty five kilometer long river Vouga. Another attraction is the three major canals that flows through the town from the Ria. This is one of the good Aveiro Portugal tourismspot to explore. This the right place for the water surfers and swimmers.
This Roman built city is jut half an hour away from the beautiful blue sea and golden sandy beaches. Trains, buses and taxis are the three main travel resource in Aveiro. Avenida Dr.Lourenço Pexinho is the main central bus stop and is situated at the top of the city. You can get your bus ticket either through the bus driver or through small kiosk named tabacarias.
If you are intending to spend your Aveiro tourism Portugalholidays mostly in beach then you can take AV Aveirense direction buses. As we said before this beaches are famous for surfing and other kind of water sports. However, it is a better idea to collect the bus timetable with you.
Another opportunity to go around is by renting a bike. This way you can go around the small fishermen town and then to the beach. One of the advantage of Aveiro Portugal tourism is that you will never lose your way out. Roads and streets are well indicated and you can also benefit from your map.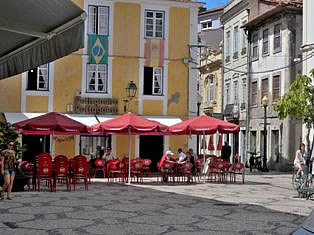 Staying is not at all a problem in Aveiro. Some of the interesting monuments to see in this area are as follows: convent of Jesus, se´cathedral of Aveiro, Church of st. John the Evangelist, igreja do Carmo and Igreja de S. Gonçalos. Depending on your budget, you can book your hotels close by the beach or in the central area. Water sports is one of the major attraction of this region. Aveiro Portugal tourism also provides activities such as boat trips, horse riding, rafting and mountain climbing. When it comes to food, this small town is famous for its restaurants and dishes. In a nutshell, Aveiro is a best place in Portugal for summer as well as winter tourism. http://www.articlesnatch.com/
Tourism in Portugal offers various activities for travel lovers. Portugal holidays articles provides information about various destination food, accommodation as well as travel opportunities in Portugal. For more details visit : http://holidaytourisminportugal.blogspot.com/