by HikeNow
Car hire in Faro - Algarve, Portugal
It is nice to be on a holidays in Faro to enjoy sun and sunbathing on beaches. But this place is not the only one place worth of your visit. Move on to other towns and places and explore region of Algarve. You arrive to the Faro Airport but you forget on a transfer to your holiday destination? You dont like travel with buses? You want to explore surroundih of your holidays destination? The answer to your situation is take a car hire on Faro Airport .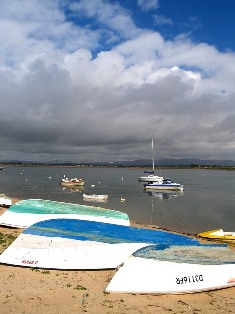 It is important to plan car hire before you start holidays.
You can do a book of renting a car from from home via the Internet. Choose a destination, for example Faro Portugal, rental period and type of car that will suit your vacation.
If you are a fan of golf and you want to test the diversity of courses in the Algarve, you will ease travel by rental car. Around the Faro town stay two hi quality resort Quinta do Lago and Valo do Lobo. The resort of Quinta do Lago offers you more than 3 kilometres of sand beach, exclusive events with guests and of course three golf courses Laranjal, North (Rio Formosa Course) And South Course.
Explore tiny streets of Lagos
About 90 km away from Faro is positioned small town of Lagos. The town is popular tourist destination for people from England and Germany. The reason why is the town so popular are atractive beaches, historic town with lively tiny streets and pictursque coast with cliffs. The natives are friendly and there are several things to do like surfing, kite surfing, wakeboarding and sea kayaking.

The town of Lagos with a lively city is worth to visit. The pedestian zone is a full of small shops and nice restaurants with sea food. The coast has an unusual and famous rock formation with caves and a long sandy beach.
Try to visit Lagos Portugal if you have a chance. The visit of Lagos is just small part of your holidays in Portugal.
Do not hesistate to rent a car in Faro, to drive to Lagos and make a nice day trip. After visit the old part of town, drive to famous place with cliffs named Ponta da Piedade.