Pic by HikeNow, text by
Tania Rijo
Picture-Perfect Sintra
Sintra is a town just north of Lisbon, which has been declared a UNESCO World Heritage Site due to its Romantic architecture that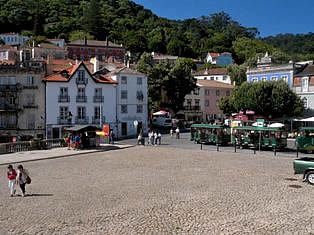 dates back to the 19th century. It is a real gem for tourists who enjoy taking photographs and making their friends and colleagues at work blush with envy.
Incredible Pena Palace and the Moor Castle in Sintra
Photographs of the incredible Pena Palace and the Moor Castle overlooking the Sintra-Cascais Natural Park just cannot fail to astound. The centre of the town and the summer house of the Portuguese kings are beautiful examples of the grandeour of the glory days of Portugal, when its Empire extended to Asia, Africa and South America.
Replete with traditional restaurants, the town center draws many tourists who usually spend an afternoon there as an excursion out of Lisbon. The trains from Lisbon are fast and modern and bus connections to the top of the hill where the Moor Castle lies are frequent and convenient.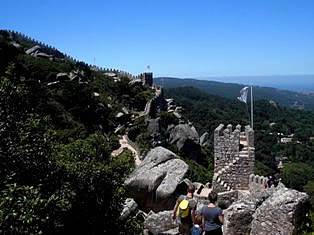 The first time I visited Sintra I truly felt as if I had gone to Disneyland. Only this time the castles were real! Sitting in a typical "tasca" (something like a Portguese pub), observing the characters around me and the chalets on the hill, my friend turned to me and said, "The fairy tales they told us when we were kids were true."
I could not have described the feeling better. A picture is worth a thousand words and your own pictures of Sintra will be some of the best you have ever taken, there are no two ways about it. See for yourself at http://portugalimagens.blogspot.com