Foto HikeNow Txt by Harve Kaufman Discover historic castle in Beja, Portugal
With a 2004 population of 22,000, Beja is a city located in the agricultural southernmost part of Portugal that is filled with history. Beja was fought over many times throughout the centuries, and as a result has a mix of many different cultural monuments, including Roman, Moorish, and Christian.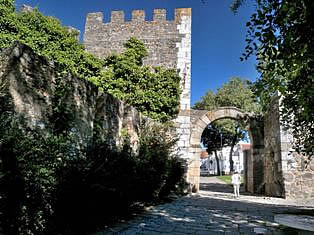 The castle of Beja from 13th century
Beja is dominated by its 13th century castle, which looms over this hilltop town. The castle was built over the remains of a Roman castellum that was enhanced by the Moors before the Christians retook Beja in the 1200's. Hardy visitors are welcome to climb the 197-step spiral staircase for a stunning view of the city and the surrounding rolling hills.
Next to the castle is the whitewashed Church of St. Amaro - one of only four remaining Romanesque Churches in Portugal.
The regional Museu da Rainha D. Leonor is located in a former convent, which is a very impressive building with intricate late-Gothic lattice work along the top. An equally impressive bell tower and spire complete the picture. The museum itself is a national treasure, housing an impressive array of art including Flemish, Portuguese and Spanish paintings ranging from the 15th to the 18th centuries.
Another great place to check out in Beja is the 16th century St. Andrew's Chapel, where the main walls are decorated entirely in tiles from the period.Perhaps the most impressive aspect of Beja is the fact that it exists in much the same form that it has existed throughout history. The city has not spread out like most modern cities, but still has its old-world looks with cobbled streets and Moorish architecture.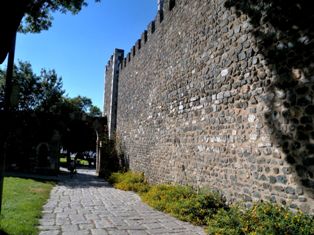 Beja is a very popular summer destination amongst the Portuguese. If you want to avoid the summer crush of the crowds, May through June is a great time to visit. Be sure to try the Pao de Rala, a cake-bread made with pumpkin that is a local Beja specialty.
Harve has been writing and publishing articles to the web since 2001. Check out his latest website, which is all about using cheap duvet covers to jazz up your bedroom, along with guidance on how best to use a red duvet cover to create a unique effect. Article Source: http://EzineArticles.com/?expert=Harve_Kaufman http://EzineArticles.com/?Visiting-Beja,-Portugal&id=3209798