Pic by HikeNow, text by
Michael Drewell
Stroll along the streets of cultural city of Coimbra
The history of Coimbra city has a close relation with the development of the university. As an ancient city of Portugal, there is profound culture to taste for history. The city witnesses the foundation of Portugal; even the Portuguese is originated form here. Handicrafts, bachelor clothes and gowns for fade (Portugal traditional art, melody sorrowful) stars are the three unique product of Coimbra. Also, there is the most distinctive arboretum of Europe here.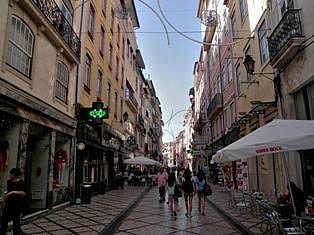 If you believe that the place where there is water is beautiful, Coimbra is just a place like that. Mondego River which goes through the Coimbra city, although without the powerful verve and huge size, makes the old city bright and beautiful with the nice scenery on both banks. Travelers would come here every day from all over the world. Walking by the river bank, you can often fall across the students of Coimbra University who are reading a book. The gathering sound of reading, wind and water is as that Mondego River changes into a young and pretty girl by a sudden who is telling the new vigor of the old city.
The old city on the north bank of Montego River is the center for history and culture of Coimbra. Also, here is the place where several generations of royal persons live. The royalty moves the capital city to Lisbon in late 13th century. The city center is just the university city of Coimbra.
Coimbra University - ceremony of burning belts in big scope
Coimbra, as the culture capital in Portugal, holds many kinds of international performances in regular time every year. Here is an about fifty thousands university man for which here is considered the youngest city of Europe. May is the busiest time in this city as Coimbra holds the ceremony of burning belts in big scope. This tradition originates from the Coimbra University. Students would end their courses of a whole academic year in this time every year. So they burn the belt of their colleges to celebrate the semester's ending by this way. As a rule, the whole activity would last three days. In addition, July 4th in every year is decided the city day of Coimbra.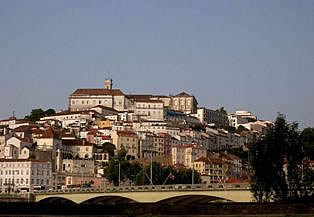 The night of Coimbra is colorful. A lot of public houses, coffee houses, art galleries and bookshops most of which are operated by students here become especially noisy and busy. When you are here, you may feel that here is just the heaven where there is full of happiness. For more information about traveling; please have a look at http://www.affordablecruisestours.com I like traveling and would like to share my experience with others. [http://www.affordablecruisestours.com] Article Source: http://EzineArticles.com/?expert=Michael_Drewell
http://EzineArticles.com/?A-Culture-City---Coimbra&id=2617340