There's just something extraordinary when you move out for Bahamas fishing. Bahamas, which consists of 700 islands, has a seemingly endless list of fishing possibilities for any discerning fishing fellow.
Fishing types in Bahamas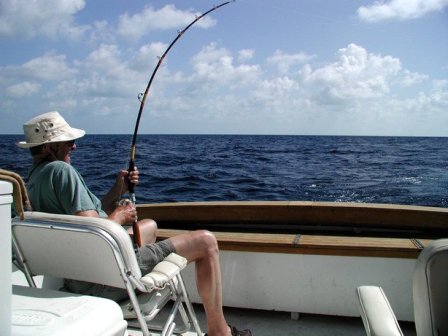 Bahamas fishing could be classified into three major fishing types. Anglers may want to try out bone fishing if they are highly considering spin casting.
Meanwhile, those who have more than enough patience to get a good catch may take their Bahamas fishing on the reefs.
On the other hand, deep sea Bahamas fishing is ideal if you want to catch the biggest fish possible.

The months of May, June and July are usually the best months to go Bahamas fishing. Some fishes, like the wahoo for example may be prevalent starting November until March. Then again, barracuda and snapper fish can be easy to catch all all year long as well..
Fishing season in Bahamas
When going out for Bahamas fishing, there are several rules that you must strictly comply with in order to keep the numbers of the island's fish in good check.
In order to fish, a permit needs to be secured from the Customs at Bahamas' entry ports. Anglers are only allowed to use six rods and only hook and line. Your catch can also be subject to limitations as well.
As an example, limits are imposed on crawfish and lobster to only six tails with size lengths at at least six inches for every person all year round. Only conchs with a nicely formed lip are allowed to be caught with a bag limit of ten for every person at any given time. Any combination of dolphin, kingfish and wahoo are also limited to six.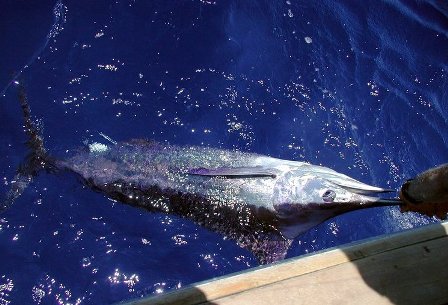 Meanwhile, Bahamas fishing season is closed for stone crabs through the 1st of June and the 15th of October. The minimum size length for catching them is four inches and female crabs are strictly prohibited for harvest.
Exporting scalefish is only limited to twenty pounds while importing turtle is not allowed, although eating turtle is okay. In Nassau, a two month time period starting the 16th of December bans the taking, landing, processing or selling of fresh Nassau grouper in order to enhance its commercial fishery.

Moreover, you aren't allowed to go spear fishing in the island's national sea parks. Also, you can only use a Hawaiian sling when spear fishing. The use of an air compressor, scuba gear or any other to harvest fish and other marine life is strictly not allowed. You can charter a ship if you want to go Bahamas fishing by yourself or hire captains to guide you to some great Bahamas fishing spots.. Fishing in Bahamas by dragoa: