Throughout the years, the Bahamas Islands have continued to captivate tourists and travelers from all over the world with its crystal clear blue waters, white and pink sands, and its myriad of island fun activities as well as its many other wonders and attractions, which all offer any traveler to experience a truly unique Caribbean vacation.
For different likes different offers of activity in Bahamas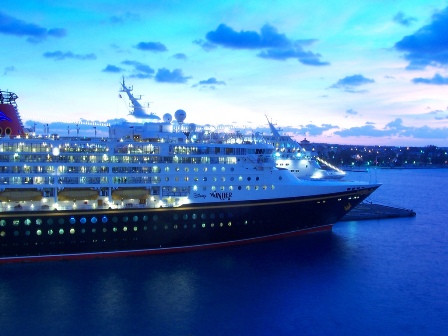 The Bahamas is also known to have some of the world's best beaches where in you can choose from a myriad of water sports and activities or simply laze around and be pampered in the comforts of the island's relaxing ambience. Some of Bahamas Island's best beaches are found in Abaco, Cat Island, Exuma, Grand Bahama, Harbour Island and Nassau.

Different types of Bahamas vacations are offered in the island for people with different likes and preferences. Whether you are the extreme adventurer, hopeless romantic, nature lover or water freak, the island has something that is just right for you. Tourists and visitors can enjoy a wide array of Bahamas vacations that go from bone fishing in Andros Island, sport fishing in Abaco or swimming with dolphins in Nassau..
Bahamas packages for families, groups, honeymooners..
Bahamas vacations come with spectacular packages for the family, for honeymooners, for groups or even for the lone traveler. For instance, Bahamas vacations for fishing enthusiasts usually include trips to the island's top fishing spots where they can take a stab at catching different kinds of fishes such as amberjack, barracuda, bonefish, blue and white marlin, giant tuna and tarpon.

Bahamas vacations for eco-tourism activities are also popular and which you should not miss. The Bahamas is considered as a top eco-tourism spot and is brimming in marine life, encompassing about 5% of coral reefs in the world and is hugely populated with terrestrial flora and fauna, whales and dolphins and more.
Types of Bahamas Vacation
Tourists can take their pick from many exciting Bahamas vacations, among which include Bahamas Adventure Vacation, Bahamas Beach Vacation, Bahamas Cruise Vacations, Bahamas Diving Vacation, Bahamas Eco-Tourism, Bahamas Family Vacation, Bahamas Fishing Vacation, Bahamas Golf Vacation and Bahamas Luxury Vacation. You can also visit and spend your time relaxing in some of the popular, well-visited Bahamas islands such as Abaco, Andros, Bimini, Cat Island, Eleuthera, Grand Bahama, Inagua, Long Island, Nassau, Paradise Island and San Salvador.

Bahamas vacations are offered through travel agents nearest you or in travel websites online. Vacationers who want to go easy on their budget can also avail of cheap Bahamas vacations as well.. Types of vacation in Bahamas by dragoa: .