Water temperature in the Bahamas is usually about 80 degrees Fahrenheit all year round, making it a popular destination for water sports and the like. The Bahamas offers you a huge array of water sports that you can choose from. Many Bahamas water sports packages are available for any water sports lover. You might want to avail any of the following water sports deals:
Take Bahamas naturalist expeditions, Exuma Adventure or..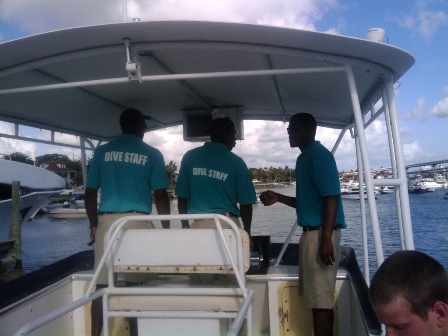 Bahamas naturalist expeditions. Competent naturalist guides offer wildlife tours, bird and dolphin watching tours of Abaco Island's inland waters.
You can also go kayaking off the Snake Cay or snorkeling in Abaco National Park's Pelican Cays Land & Sea Park. You may also get the chance to join in on-going dolphin research activities too
Starfish, The Exuma Adventure Center. This center in the Exuma Island offers water sports such as sea kayaking, sailing as well as eco tourism trips and tours. You can rent bikes or water sports gear and equipment and see what Exuma island has in store for you.
How but motor water sports ..

Ocean Motor Water Sports. Located in Grand Bahama Island, this provides a huge array of water sports activities such as banana boat riding, knee boarding, sailing, water skiing, wave runners and boat tours. Paradise Water Sports also offers banana boat rides, fishing, glass bottom boat cruise, parasailing, reef snorkeling cruises, sunset cruise and wave runners as well.
Pat and Diane Fantasia Tours. Have a blast snorkeling, fish feeding, water sliding or mountain climbing aboard Fantasia, which is 72 ft double deck vessel that uniquely features safaris at the sea.

In Nassau, check out, Bahamas Undersea adventures. Pickup is usually at the Nassau Harbour Cruise Ship Terminal for tourists' convenience. They also offer hotel pickups free of charge for guests staying at hotels in Nassau. Bahamas Undersea Adventures offers different water sports packages such as Snorkel Tour, Power Snorkel or Sea Scooter Tour, Ocean Kayak Tour, Deluxe Ocean Kayak and Power Snorkel Combo Tour as well as Underwater Helmet Dive, Snorkel and Beach Package..
Fun for families, sailing and snorkeling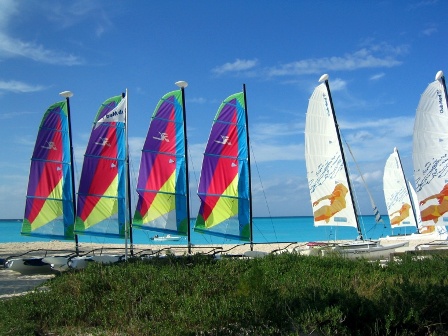 Blackbeard and Acutes Cay. Named after Caribbean's most feared pirate, Edward Teach a.k.a Blackbeard, this small island is situated northwest of New Providence Island and is ideal for anyone who wish to seek solace whether day or night.
Blackbeard and Acutes cay boasts of its "Stingray Adventure Programme" that offers fun and excitement especially among families.
Flying Cloud. Enjoy half a day of sailing and snorkeling as a 57-ft sailing vessel takes you to one of Bahamas' gorgeous islands. They also provide sailing and snorkeling lessons as well as complete equipment. The Flying Cloud boat leaves the Paradise Island Ferry Terminal at 9.30AM and 2PM.. Water sports in Bahamas by dragoa: .