If you are planning to have the most romantic wedding ever, why not have it at the Bahamas? Over the years, many foreign couples head to this beautiful Caribbean island to celebrate or renew their matrimonial vows. The Bahamas is an ideal getaway for couples who want a truly unforgettable wedding experience.
Your Bahamas marriage license is a legal document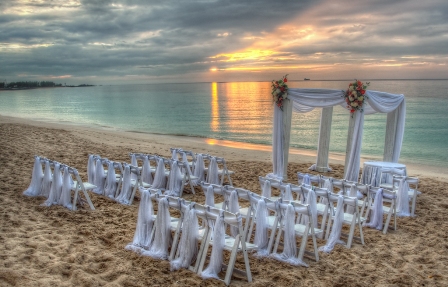 Planning your Bahamas wedding need not be complicated. There are a lot of Bahamas hotels and resorts that offer Bahamas wedding and honeymoon packages that will take care of all your wedding needs, from paperwork down to the honeymoon, that will suit your preference and budget.
Couples are usually required to personally get a marriage license before they can have their Bahamas wedding. Foreign couples cannot use their marriage license from their own country as a Bahamas marriage license is only legally accepted. However, your Bahamas marriage license is a legal document issued by the government of the Bahamas and is therefore valid in your country. You can get it for a fee of $100, made payable to the Registrar General's Department, along with a notarized certification stating that you are not married. A local pastor is usually delegated to perform the wedding although your pastor may only assist in the ceremony.
Plan your wedding in Bahamas
It is important for a couple to have stayed in the Commonwealth of the Bahamas for a period of twenty-four hours before the wedding application date. For instance, if you plan to have your Bahamas wedding on a Sunday, then you should have arrived in the island not later than Friday.
You and your fiancé should also furnish evidence of the date of your arrival such as your immigration card. Other documents needed before you can get a Bahamas wedding include a valid passport or driver's license, a certified true copy of your birth certificate and a stamped card from the Bahamas Immigration.
Divorced and widowed parties will need a certified true copy of the original divorce decree and death certificate of spouse, respectively. Also, the required minimum age for parties to get a Bahamas wedding is eighteen. An affidavit of parents consent is then required for minors wanting to get married in the Bahamas. However, a Bahamas wedding for same sex couples is not possible.
Bahamas wedding packages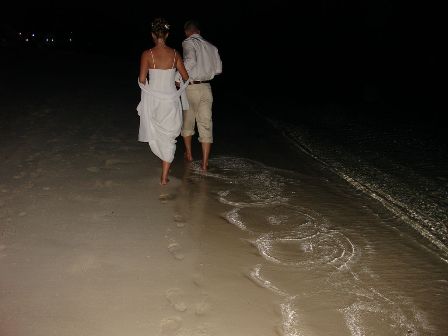 Hotel and resorts such as the Pelican Bay at Lucaya, Four Seasons Resort, Graycliff in Nassau and Paradise Island, as well as many other Bahamas wedding planners each offer a wonderful array of Bahamas wedding packages to make your special day truly memorable.
Book for a Bahamas wedding now and celebrate a momentous day that you will always remember at a place that you will never forget.. Bahamas wedding by dragoa: .