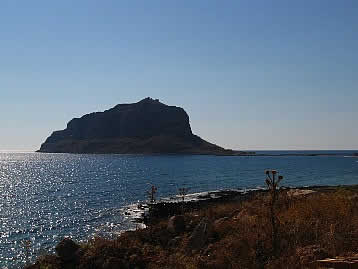 Ancient Monemvasia
The farthest finger of the Peloponnese. The Laconic gulf on the west, the Mirtoo sea on the east. Along both coasts and at some distance from the sea there are scattered villages. One beach after another and then another even larger. Everything baked by the sun and basted by the sea. On the southern coast of the peninsula, looking onto the Mirtoo sea, stands the former Byzantine-Venetian fortress-state of Monemvasia, on its rocky promontory. From afar it looks as if it could be an island. In Greek Monemvasia means one entrance: the long causeway joining it to the mainland was and is the only access to the rock .
Monemvasia has the tripartite structure of a Byzantine castle-town with a citadel on the highest poin and two fortified enclosures lower down, delimiting and dividing the town into Upper and Lower. The urban tissue was not a result of planning but of the dynamic development of the settlement. The Upper town was the administrative centre with the residences of the nobles. Today, the Byzantine church of Hagia Sophia or Panagia Hodegetria stands dominant among numerous ruined houses.
Lower town of Monemvasia
The gate complex, three ruined churches, a Turkish bathouse, a Turkish mausoleum, three large public cisterns and a considerable number of smaller cisterns still survive. The Lower Town was the commercial centre with the workshops and the dwellings of seamen and tradesmen. Like today, the tourists shops lined the central street, the "Messi Odos" of the Byzantines, the "foros" of the Venetians, the "pazari" (bazaar) at the Turks and the Greek "agora".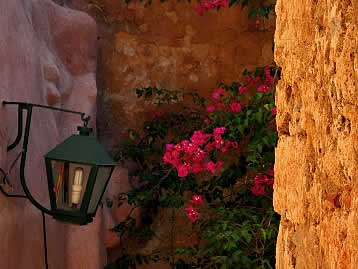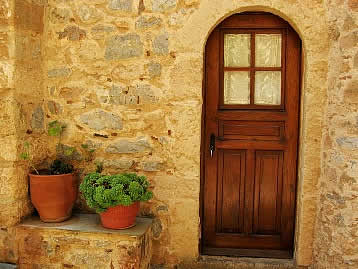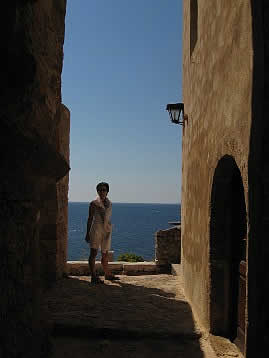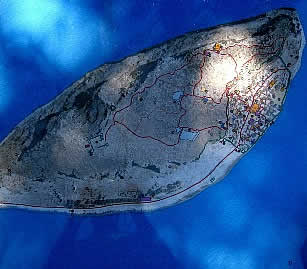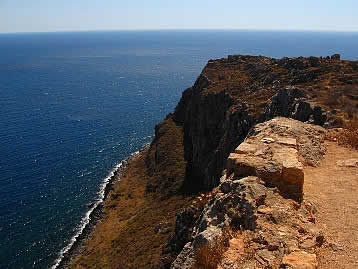 Among the twenty six extant churches, the old metropolitan church of Christ Elkomenos, in the main square, holds pride of place. We know from the texts that the ecclesiastical buildings were paris churches, katholika of monastic foundations, or side-chaples.
Other important public buildings are the old bishop's residence, the mosque (Cami) and Turkish bathhouse. The ruins of buildings on the southwest side of the rock attest to the growth of the settlement extra muros as well.