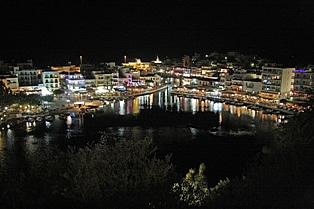 Aghios Nikolaos is a great Cretan resort. It is a town and tourist resort on the coast of the Greek island of Crete. The city itself is also a municipality, which lies on the ruins of the ancient city lato Pros Kamara.
Holidays to Crete - Agios Nikolaos
The most common transport to Crete and to the town of Aghios Nicolaos is by ferry from Piraeus. Usually transport is by boat on one day, in summer the transportation is possible in two periods - at the morning and evening. Travelling by boat takes about 6 to 12 hours. Transfer from Heraklion airport to Agios Nikolaos (65km) is possible by bus or taxi service. Departure from the airport is every passing hour. Taxi is more expensive, it will be amounted around 50 euros.

What to do in Agios
Agios as the town is called by the locals, is named after a Byzantine church in the vicinity of the Bay of Aghios Nikolaos. In the history the town was known as Mantraki or Gialos. An interesting place of the Aghios is definitely small Lake Voulismeni. Around lake are placed a number of restaurants and bars in there around on the strets close the lake which there let things and life of locals and visitors. Take a walk around lake, look to the shops and stroll down to the seaside and marina.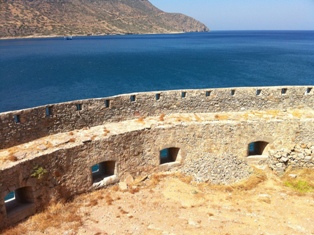 In the town of Agios you can visit the Archaeological Museum which exhibits findings from all over of eastern Crete. There is also museum of folk costumes which is interesting, because of costumes and there you will find in a model of traditional Crete houses.
For those visitors who like to explore the surroundings and nature, there are certainly interesting trips to Spinalonga island with sandy beaches and a trip to Chrissi Island, which lies opposite Ieraptra. The small island is accessible by small boats (10km). There are also beautiful beaches, cedar and other trees.
Greek name for the island Gaidouonissi - the meaning of the word is a donkey. Well I didn't find any donkey on the island.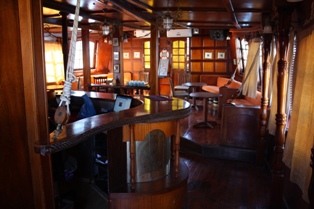 The town beach Kitroplatia nice sandy cost, there are many restaurants and hotels. Another beach close the Agios is EOT.
The beach has shalow water with full of facilities for water sports, mini golf, snooker, pong pong.. Ammos and Ammoudi beach are situated close the shopping area of Agios.
The beaches which are a bit out of the Agios city are Havania beach (2km), Almiros beach(2km) wooded by eucaliptus trees, Ammoudara beach (3km) for divers and water sport's fun.
Where to stay in Agios
There are many hotels in Agios Nikolaos from small to luxury type.
Miramare Luxury Villas offer 5-star accommodation with private swimming pool in an ideal setting in Agios Nikolaos.
Nested on a hillside 10 minutes from Agios overlooking its private bay on the northeast part of Crete, the Gran Melia Resort & Luxury Villas Daios Cove with luxurious rooms and spectacular views of the cove and the sea.
Lato Hotel is a small hotel on a privileged location in Agios Nikolaos, overlooking the Mirabelo bay, just 1.5 kilometres from the city centre and surrounded by palm tree gardens. Camping is permitted only in official camps. There are onla a few official campsites which are very simple. They are mostly located along the sea and offering a lot of nature and less of comfort.