Generally, Kiotari is a contemporary tourist destination with a beautiful land stretched for its sandy beach. Your Rhodes holidays with your family, couples or children will be more enjoyable due to its peaceful sea here. You can also enjoy taking pleasures of swimming at this wonderful beach. Similarly, you can have sun bath at its neat and clean water, enjoy walk on the golden sands and being served traditional dishes at restaurants.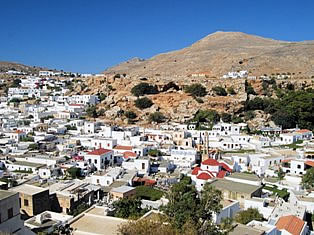 Beaches of Rhodes
You can enjoy your upcoming vacations in the beaches of Southern Rhodes and enjoy the best Rhodes holidays of your life. Apart from visiting the beaches and enjoying great sightseeing, you will have some wonderful Rhodes holidays ideas that will help you spend your vacations with joy and bliss for your next Rhodes holidays.
People who love peaceful and tranquil atmosphere can have the best Rhodes holidays 2010 on one of the beautiful beaches of Southern Rhodes Island.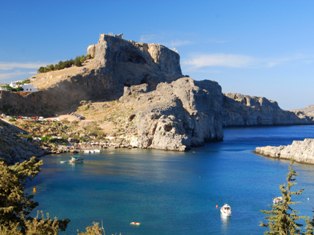 Summer Rhodes Holidays
Gennadi Beach
This beach is primarily known for its beautiful sands and petite rocks that can be seen everywhere inside and outside the beach. You can enjoy your parties on the island with full emancipation of everything. Moreover, this beach carries different interesting activities for your entertainment. One side of the beach is quiet and peaceful and the other one is quite intense. Hence, your Summer Rhodes Holidays will be a great fun and entertainment here.
Aghios Paylos Beach
The beach of Aghios Pavlos owns wet sand where you may have the difficultly to walk on. You will find this beach often deserted along with cedars. It is hence an ideal place for those who wish to seek some time in loneliness. Similarly, you can enjoy watching cypress trees and an ancient Italian Monastery. To access this beach, you are suggested to follow the dirt track among cypress trees which is in the opposite direction of the 'Italian Monastery;' known for its beautiful bell & clock tower
Amazing beaches at the southernmost end of Rhodes
Prasonisi Beach
You can find this amazing beach at the southernmost end of the island. It is a wavy beach from the right and windless from the left side. You will find a large number of surfers on this beach. There is a sandy land bridge on both of its sides that connects Prasonisi with Rhodes where you can find small bays.
The waters of sea on the both sides appear like a dramatic scene with wonderful scenery. It provides an amazing place for surfers to enjoy their trip to the Prasonisi beach. However you can enjoy windsurfing the most during the time span in the months of July and August apart from enjoying the beautiful sand, waters and sun of this beach.
Fourni Beach
The Fourni Beach will make you cheer and enjoy your visit to this place if you are nature lover or water lover. You can enjoy a number of activities here including but not limit to watching of the Caretta Caretta turtles, wild bays and boat-like-rock located along the coast line. All these things will make your trip to Fourni Beach a memorable part of your holidays.