Despite the comfortable accommodation in Ajaccio and the nearby beaches, it is difficult to resist a trip to the interior of the island. Diverse mountainous interior with many rivers and mountains gorges forests invites us for a visit.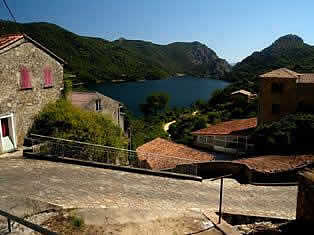 In the case when a short holiday in Corsica and lying on the beach gets a little boring, then the trip from Ajaccio into the canyon and visit Prunelli villages in the mountains can be very refreshing for your holiday. To visit the gorges and mountain villages in Prunelli Tolla and Bastelica you will need a car and at least half the day time. Of course you can also choose to hike along the gorge Prunelli, and for a more comfortable visit, you can choose the winding and narrow road.
Trip to gorge of Prunelli
From Ajaccio you can choose the road D3 towards easthern part of the island. The narrow road climbs sharply uphill and winds through the narrow saddle to Col de Mercuju at an altitude of 716m.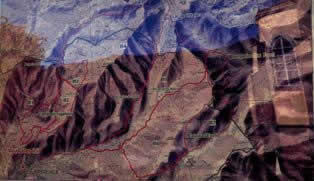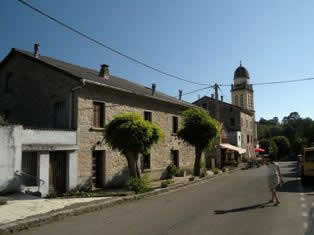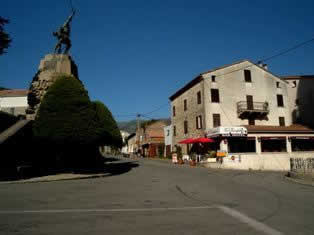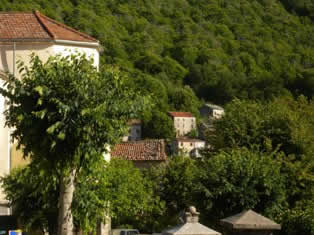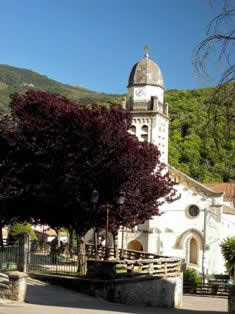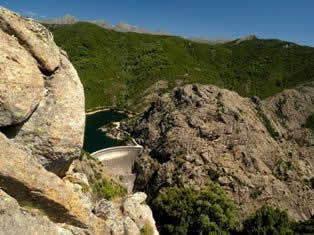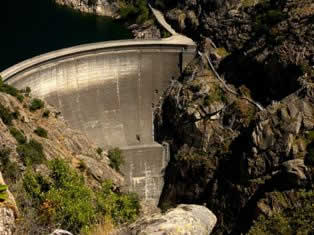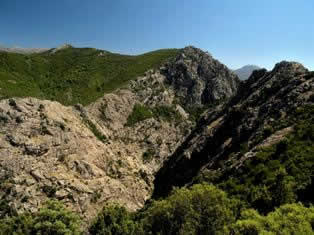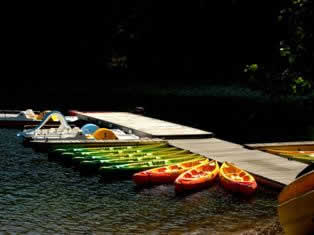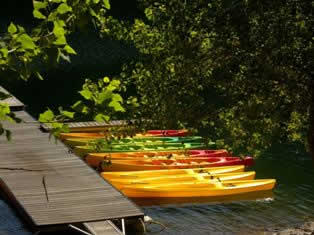 Close the road there is a restaurant where you can refresh yourself. Only about 100 meters along the gravel road, there is a great lookout point. The view of the valley to the dam and artificial lake behind it is fascinating. There is also good visable secured footpathwall in the dam.
From the Col de Mercuju we are heading towards the village of Tolla. It looks like time has stopped in this sleepy village of narrow streets. Most of young people have gone to coastal towns like Ajaccio and others. Despite the fact that the village is far away from coastal tourism it feels like the lake woke up the people. We can leave the car in the village and go on foot to the lake. There we can see the boathouse on the lake shore, a small playground and a quiet romantic surroundings that are just calling for the visit.
You can continue trip along the road towards the village of Bastelica, which is 30 minutes away from Tolla. Bastelica village and its surroundings is known for wild boars, which sometimes graze along the road. Unfortunately, while visiting the village we didn't saw any of them, we only saw some pigs in the pigsties on the road. For the first time we were happy that we can saw them, they were also curious and looking forward to our visit. Village of Bastilica is not far away, and in the center of the village we were surprised to see a small park and a bronze statue of national hero Sampiera Corsa. Around the village there are very high hills, where there is still snow in the late spring. In this area there is also a ski resort Val d'Ese. If this is too much for summer vacation, then you can still go back to the village or return back to the beaches of Ajaccio.