We chose Saint Gilles - an small town as a origin and starting point in our visit of Camargue region. The town of Saint-Gilles benefits from a privileged location between the Camargue, Provence and Cevennes. It is actually a small French town in the northern area of Camargue. The nearst towns of Saint Gilles are Arles (20 km) and Nîmes (16 km).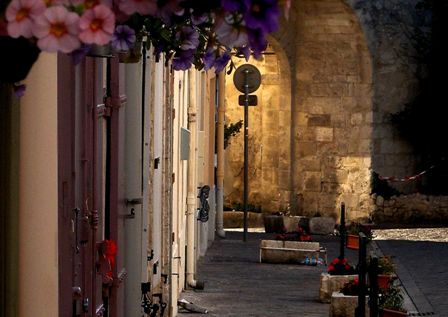 Places of interest in Saint Gilles
St Gilles origins probably date back to Phoenician times. At the end of the 7th century, an abbey was built there and the town became a place of pilgrimage on the Way of St James. Saint Gilles was also the destination of la voie Regordane, a trade rout coming from Puy en Velay.
The 11th century abbey church, its crypt and the magnificient 12th spiral staircase is the only ine of its kind in the world. The 12th century Roman house is now opened as a museum.

The chateau of Espeyran: a Bourgeois dweling dating from the end of the 18th and the beginning of the 19th century, now the headquarters of the microfilm national archives.
Explore region of Saint Gilles and Camargue by foot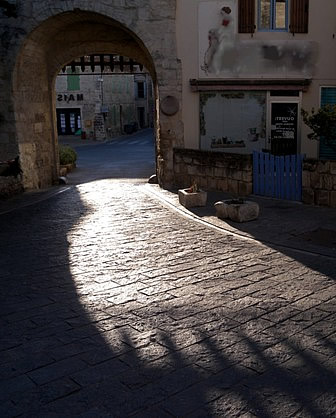 There you can find a network of about 200 km of trails and paths which are created and marked up. A hiking map guide containing 25 annotated circuits is avaliable in Tourist Office of Saint Gilles.
Before setting out on a circuit, check that it is suited to your activity and level. It is not advisable to set off alone. Check the weather because of violent storms and sudden rises un water levels can be dangerous.
The legend of Saint Gilles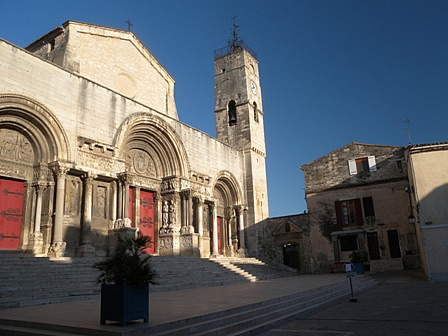 There is a fine legend associated with this small town situated about 20 km to the west of Arles. It tells that Saint Gilles coming from Athens after receiving a state of grace and giving all his possessions to the poo, landed in Provence. He lived as a hermit in a cave on the site where the town would later be built as his only companion.
One day this hind being pursued by the hounds of Wamba - king of the Visigoths, led the hounds before the feet of the saint where they surrendered. Wamba moved by this scene, donated gifts to Saint Gilles, which allowed him to build the abbey church