Explore nature of Sardinia Island
The spectacular coast line of Sardinia and the thousand bays are the main reason for many tourists which are coming to the island. With a little effort, an adventurous spirit and a few detours, you can find large stretches beach which is often deserted.
Car hire can offer great and pretty cheap way to explore secret places in Sardina. To book car hire in Sardinia you need a current driving license issued in your home county and a credit card for the local security deposit.
Car hire in Sardinia is well worth the extra cost. It is the perfect way to see the remote and beautiful locations of this island. The traffic and drivers here are sedate and careful what is making drive through Sardinia more simple.
Discover Sardinia by car
You can also hire a car on the airport what makes transfer to your resort quick and simple, and allows you to benefit from the convenience and freedom of car rental from the moment you arrive.
All the island's coasts are worth a visit; from mediaeval town of Alghero, with its beaches and Capo Caccia peninsula to the Oristano with Sinis peninsula and wilde landscape of Costa Verde coasts. With car hire you can take a trip to the coast of Costa Verde and explore dunes and abandoned mines in this wild area
The most interesting of all is for sure significant native culture, known as the nuraghic civilization after the 7000 nuraghi that litter the landscape.
.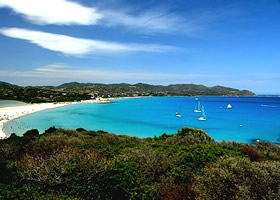 Choose your car from one of the folowing
It is easy to obtain quotes from our featured companies. The process is swift and free of charge, and we'd strongly recommend getting car rental quotes from each of them. Be careful to ensure that you're comparing like with like, and that the insurance cover etc offered by each company matches your requirements. We are confident that the companies featured offer some of the best, value for money holiday car hire in the UK and we hope that you'll try them and agree.
Easycar
easyCar.com, the low cost, online car hire specialist, is the international car rental brokers with a worldwide network of more than 2,400 car hire locations in over 60 countries. EasyCar offers a wide range of vehicles for your car hire from super-mini and compact cars to MPV's and luxury cars at great value for money.
Transhire Worldwide
Transhire Worldwide Ltd has been trading for more than twenty years and has built a reputation to offer competitive, fully inclusive car hire rates. They are specialise in car rental worldwide, concentrating on Europe, Australia, and America.
Car Hire 3000
CAR HIRE 3000 offers car hire services from thousands of locations across the world with one simple ambition. They offers high quality service and benefit from low prices. They also offer multi-lingual contact centre 7 days a week which is reachable by freephone call from wherever you are in the world.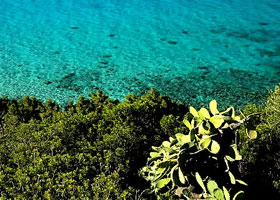 Take a trip to the places of Sardinia
Before setting off for Italy, to avoid problems with your car hire make sure that you have your driving licence with you. It should be valid and current. Usually you will be required to show it before signing the hire car agreement. You will then be handed the hire car keys and be free to travel around Sardinia.