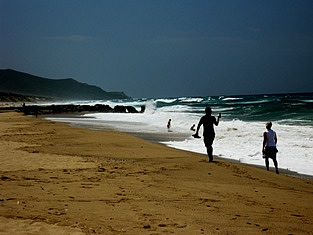 Climate in Sardinia Sardinia's climate is mild: it is 7°C on average warmer than London and just 2°C cooler than the Costa Blanca, a favoured winter destination for cycling, rock climbing, and walking.
In the summer months of June, July and August, the temperature reaches 30°C, but for cyclists in Ogliastra climbing up to 1000 metres means a 7°C reduction in temperature and there's always the cooling breeze in one of Italy's windiest regions In general - summer in Sardinia last from May to September, with many summery days in April and October . It is never too hot in July or August because of the pleasing breezes. .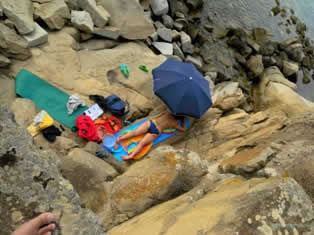 Temperature in Sardinia
April and may are the most beautiful monts in Sardinia. The weather is not cold, but no so hot as in August. It may rain or be windy, but wind is a permanency of Sardinia. Warm clothing in April and May April are recommended only occasionally when the weather is rainy or windy
Ferry :
You can take a car on the ferry from Genoa, Livorno and Rome (Civitavecchia) to Olbia, Golfo Aranci, Tortolì / Arbatax and Cagliari. It is quite expensive and probably would be cheaper to fly and hire a car than drive all the way from England. However, if you're in Rome, you can come to Arbatax as a foot passenger for only €100 return including train fares, and for a weekend we can provide transport.