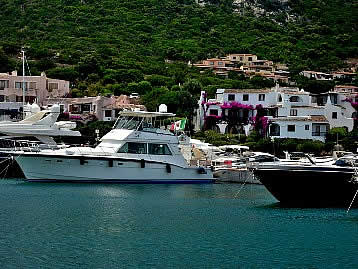 Porto Cervo village - Sardinia
Resort area of Porto Cervo is situated in the north of Sardinia on the coast of Costa Smeralda (Emerald coast) about 30 kilometres from Olbia. The town was about 40 years ago designed by the renowned Italian architect Luigi Vietti.
Porto Cervo inspired not only by the beauty of Costa Smeralda, but also with arrangement of the city. The village has been designed for the rich and distinguished guests. Instead of souvenir shops and more or less meaningful gift, In the centre of Porto Cervo village you can find clothing boutiques and high-end jewelry .. and of course banks.
The architect did'nt forget even on a church in Porto Cervo. The church is made in internal and external simplicity, which have been certainly very expensive. The altar and the entire interior is partly from the 16th Century bought from Germany, Naples and Polynesia.
Greenery and flowers of Porto Cervo
Porto Cervo, which some called Italian Las Vegas, is certainly one of the must stop places. The town is the sensitivity to the environment, especially for guests from high society, in 1959 began building Prince Karim Aga Khan IV - rich religious leader. Low houses, built in oriental style are covered with greenery and flowers. Here spend theirs holidays prominent politicians such as Berlusconi and Putin as well as famous actors, singers and business people.
The town of Porto Cervo blooms with colorful flowers throwing their aroma in the air and exciting the metaphysical mind to dream beyond the realities. This the right place to enjoy Luxury Holidays in Sardinia.
.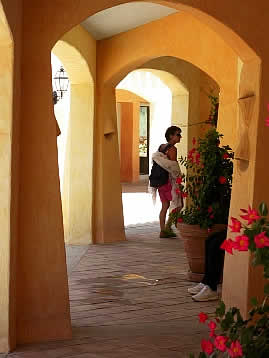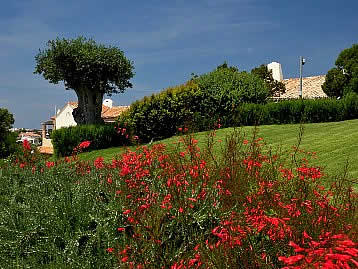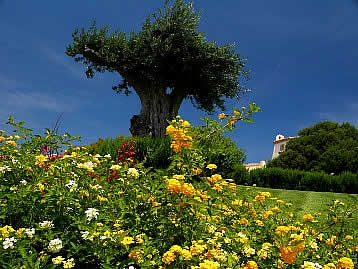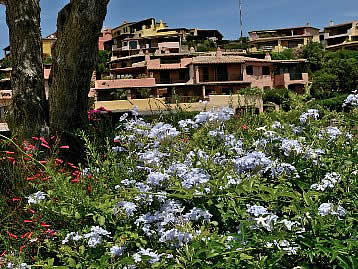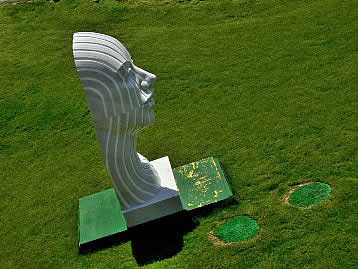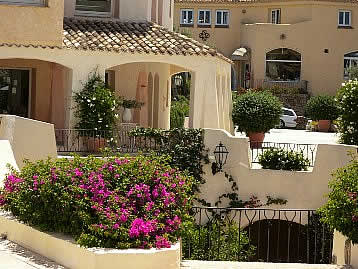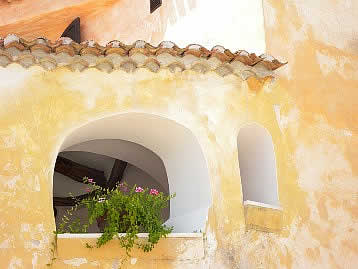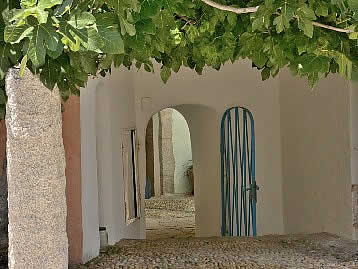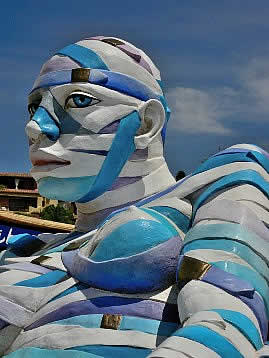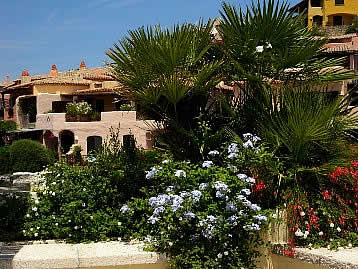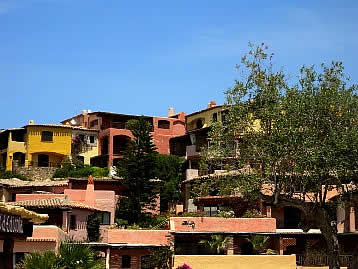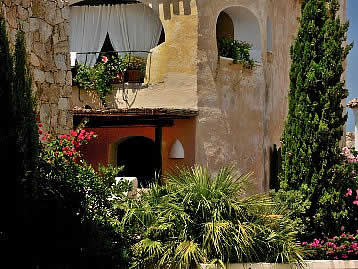 Take a luxury holidays in Porto Cervo
To see and be seen. If you have decided to take a luxury holiday on Sardinia's Emerald Coast, here at the Porto Cervo village you can enjoy a summer full of the joys of "la dolce vita" and spend some of your days on a bit more special way.
High season here is exceptionally short and It last in days when the Billionaire Club is open - from the third week of July until the end of August. For tourists and visitors who likes to enjoy stunning and peacfull of Costa Smeralda the proper time for vacation last until beginig of july month or later from begining of septembre.