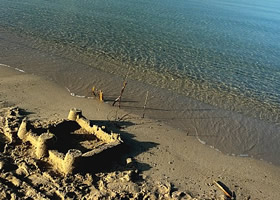 Porto Conte bay
The beach is two kilometer long sand beach wich colours varies from ocra to orange. Behind the beach Porto Ferro in direction of lake Lago Baratz one can find large dunes high up to 20 m.
The bay is about 15 km far away from Alghero in direction of famous Capo Caccia. One can find Mugoni beach in Marine Protected Area of Capo Caccia. It is one of the most loved beach of all the Riviera del Corallo.
The reasons for visiting Mugoni beach are eloquently: sea, white sand beach and a natural setting reminiscent on tropical paradises.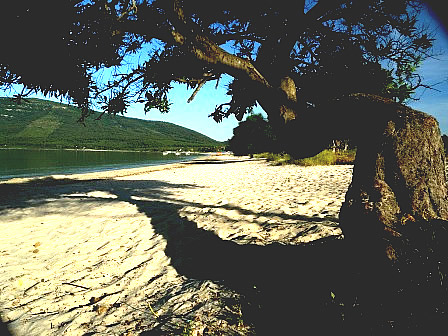 Its name derives from the family Mugoni - the farm owner who had land in front of the sea. The estate became famous by production of a wine similar to port.

In recent times the building and the land of the estate were acquired by a corporation belonging to the Lebanese finance Baroud.

Accommodation near Porto Conte bay

The Gulf of Porto Conte - the natural harbor was named by the geographer Ptolemy Portus Nympharum (Port of Nymphs).
One of good choise to enjoy seesights of Gulf is walking or bicycling. You can take a short trip along the way of bay and explore beaches and landscape around.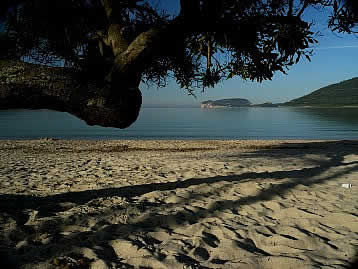 The advantage of trip with bikes is that you can stop where ever you wish for. Ones can enjoy in walks. Small forrest just above hotel El Faro offer walks or jogging in natural environment with great view on a bay and Capo Caccia.
Accommodation near Mugoni beach one can be found in a nearby hotel of Porto Conte bay , in camps along the coast in the direction of the beach Le Bombarde or in private accommodation like villa and appartments.