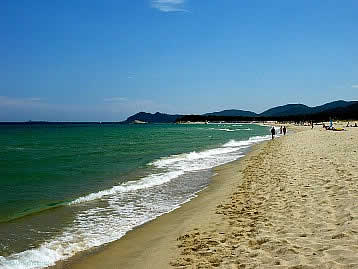 Muravera
Muravera is the most important centre of the Sarrabus. It is famous for its citrus fruit production. Its coastal territory extends mainly southwards. Note the large beaches, of the Foce del Flumendosa, San Giovanni, delle Saline, and di Colostrai.
Past the later is Capo Ferrato, a lovely head land of trachyte rock.
Farther south is the 8 kilometres long
tourist beach
of Costa Rei, which is one of the biggest beaches in Sardinia island. There is also an archeological sites Menhir of Piscina Rei and Cuili Piras.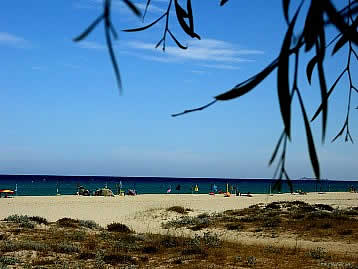 Costa Rei from Muravera
You can get to the Costa Rei from Muravera on the road to Castiadas. The beach is really long. Beyond the 8 kilometres long beach of Costa Rei there is the pool of Piscinia Rei and the fascinating archeological landscape of the megalithic complex with its string of menhirs - totems dating back to Noelithic age.
There has been unsubtle tourist development in the area but, towards the south the beach is still intact and secluded, ending with Porto Pirastru.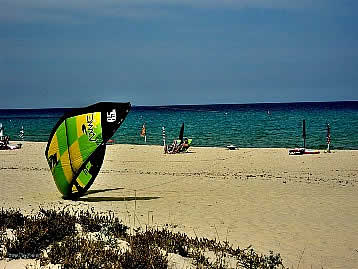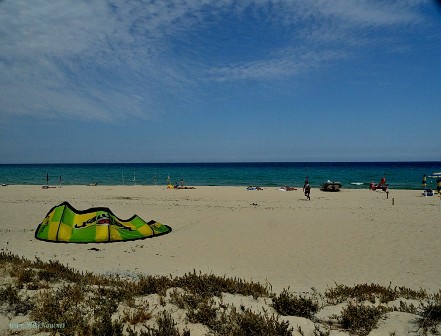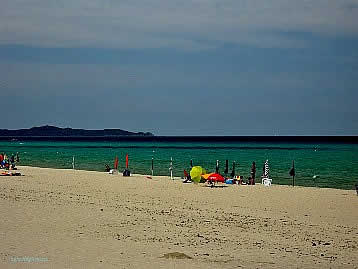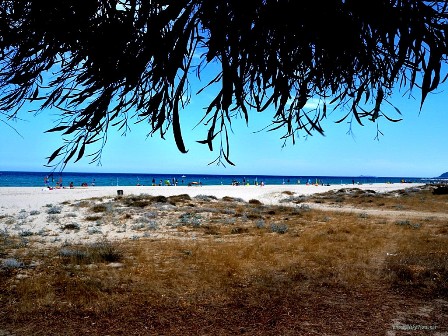 Tourist resort of Solanas
Royal beach, which lies on south-east side of the island – between Sant Elmo and Capo Ferratohas has a status of natural reserve. The beach is stretching near the crystal sea, and on the land lies in the sand.
Colour of the sea is different during the day, the most beautiful is at the noon. Once on a while we come across on rock's.