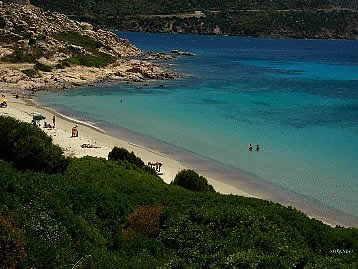 Beaches of south Sardinia
On the south side of Pula town follow the signs to the coastal road Costa Sud. You will enjoy drive on a picturesque provincial road - the panoramica della Costa del Sud. Through this road you can easely discover a series of suitable sites on the coast.
Under the road you can enjoy view to the awsome beaches with a warm transparent sea which stretch from spiagia di Chia to the Capo Teulada and provides one of the prettiest drives on the Sardinia..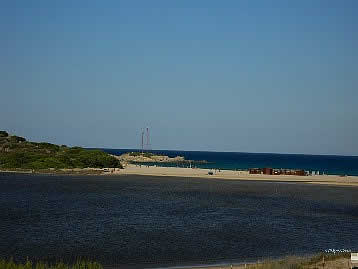 Chia beach
Chia is a popular holiday spot which with sand dunes and crystal sea seems like a copy of tropic beaches. It attracts with sunbathing on withe sandy beach and windsurfers and kites
The accommodation near Baia Chia offers holidays in exclusive bungalows, rentals and hotels. The proximity to Chia Laguna Resort and fascinating historic sites and naturalistic proposes a simple vacation in contact with nature. There are also a numerous facilities for adults and children to have a fun on your vacation.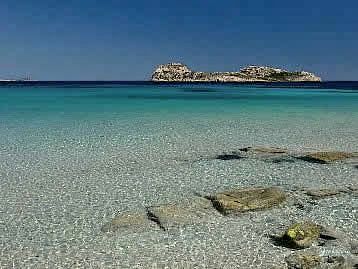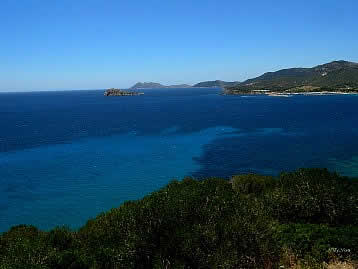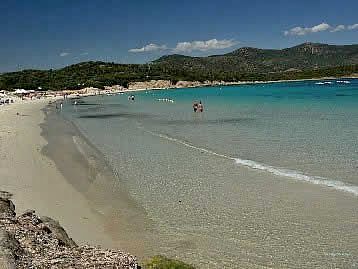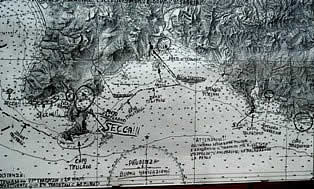 From Chia beach to Cape Teulada
Although you have to drive to the beaches, the water is clean, the sand is white and there aren't too many people. From Chia beach to the Capo Teulada lies small and secret beaches with beautifull sea. There are no beach facilities except nature, sea and maybe a few small bars.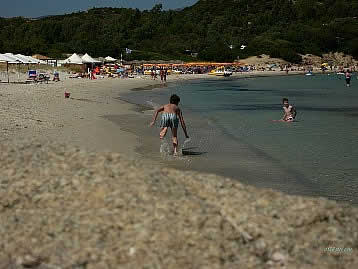 Teulada, Tramatzu beaches
Near Cape Teulada are some of the most beautiful bays on the Costa del Sud. One of this secret places with small sandy beaches is for sure Portu Tramatzu with Isola Rossa island in front of it. The shallowness of the sea make the beach suitable forholidays of family with children . Also it is a good place for surf and scuba diving beginners .