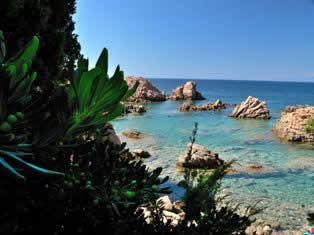 How to arrive Costa Paradiso Sardinia
On a hilly area of northeren Sardinia between Castelsardo and Santa Teresa Gallura town is positioned an outstanding holiday village and resort Costa paradiso Sardinia. Inside of the village you will find excellent accommodation in apartments amongst lush greenery with a superb, uninterrupted view over the clear blue waters of the Asinara Bay.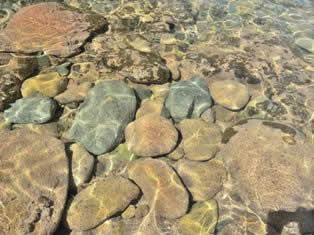 The nearest airports are Alghero (around 100 km) and Olbia (arroud 80 km). Costa Paradiso is positioned almost in the midle of both towns. Both of connction are international travel connections. How to arrive to Costa Paradiso? Costa Paradiso Village is located along the coastal road linking the cities of Castelsardo and Santa Teresa di Gallura.
About 10 km from the village of Isola Rossa in direction of Santa Teresa di Galura, the road turns north - and only 5 km away lies Costa Paradiso village.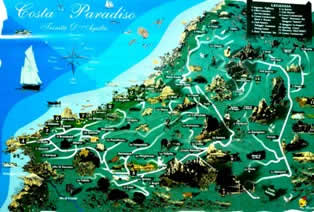 Costa Paradiso holiday village

The village of Costa Paradiso was built in the seventies. Costa Paradiso village is today divided into several teraces where stayed smaller apartment buildings, the valuable and exclusive villas with gardens and swimming pools and even large town houses. Exclusivity of the tourist village further underscores the red stone of the houses walls. Costa Paradiso Village has a security department, pharmacy, supermarket, tennis courts, restaurants and even ATMs. There is also a diving school diving center Costa Paradiso, where you can fill the cylinder or repair your equipment.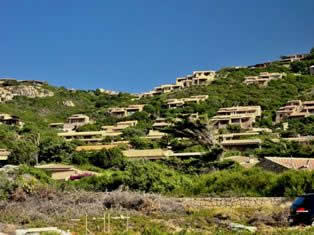 Accommodation in apartments of Costa paradiso Sardinia
The well equipped accommodation comprises: open plan living, dining and kitchen area, one or more bedrooms, bathrooms teraces which directly overlooking the bay, perfect for enjoying sun soaked days or balmy evenings and so on and so on. Costa paradiso village itself has a wide choice of services and facilities, and a number of splendid beaches are within a few minutes drive. This holiday accommodation surely represents a dream holiday home, in an exceptional location.
On your holidays in Costa paradiso village you can choose accommodation in apartments, villas and hotels. If you decide for villa you can choose a simple flat, or a small villa with garden and a shared swimming pool: a villa with garden and a private pool or an exclusive villa. Off coure you can also choose accommodation in hotels of Costa paradiso village or hotels in Isloa Rossa.