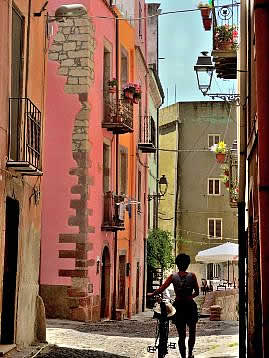 Bosa - charming town on west coast of Sardinia
The town Bosa is situated on the west side of Sardinia, 45 Km from Alghero and near Temo river. The houses of mediveal centre lies on the slopes bellow the Serravalle castle. Thanks to the Temo river the soil is very fertile and district around river and sea was inhabited since ancient times. Bosa Marina with beach and tourist facilities is in some way the extension of the town.
With their long sandy beach Bosa Marina offers to tourists sunbathing, sports and recreation activity and refresment in one of many bars or restaurants close the beach,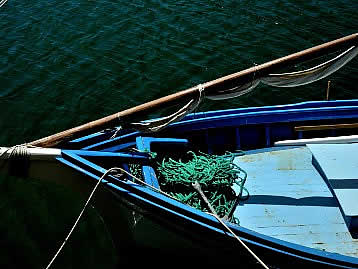 What to do in Bosa

From the castle above the old part of Bosa one have a nice view to the town, river and to the coast with Bosa Marina.
You can choose visit of castle by car; ( follow the signs to the Castello) the road lead you to the bottom of the castel and then continue by food to the top. The second choice is on foot - where the route lead us from old part of the town throug the picturesque streets and and panoramic path above the town.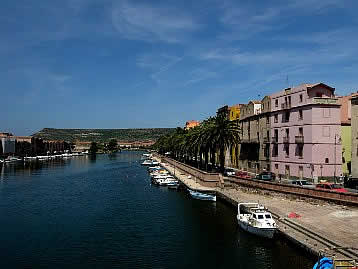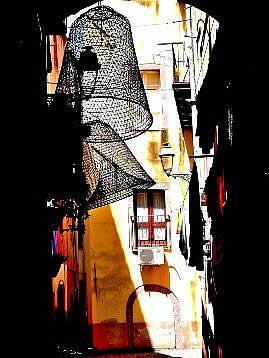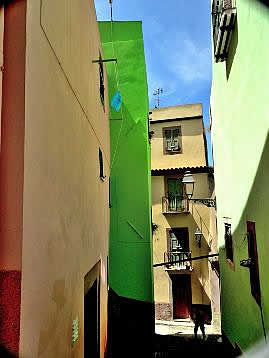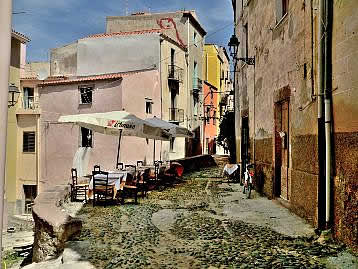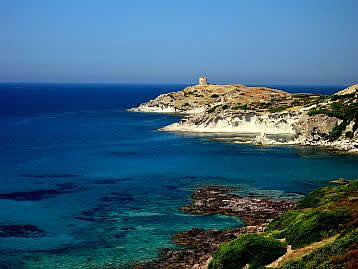 Around the town of Bosa
From Bosa you can take a trip along the river Temo, up to the ruins of a Roman bridge passing the Romanesque cathedral of Saint Peter. About 30 minutes from Bosa in direction of Oristano town is located superb 18 hole par 72 golf course "IS ARENAS". Its position near great beach in a beautiful pine wood and great views will be a treat for any enthusiastic golfer. One enjoy exploring on holiday. For those there are lots of interesting places, beaches and villages to discover. One of speciality in Sardini is for sure "Nuraghe". Strange buildings of stone made before 1500 years B.C., are all over the island..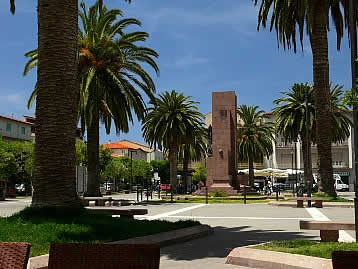 Accommodation in Bosa Sardinia
Sardinia could be remembered mostly for its beautiful beaches and transparent waters. Bossa and nearby beaches are one of this places. There's a lot of places where one can stay. You can book room in hotel near beach in town or stay with your family in one of great vilas. You can choose also one of B&B hotels which is excelent choise for visitors who travel around Sadinia and stayed on interesting places for a day or two. Renting a car is one of the way to explore Sardinia and surrounding of Bosa town. Of course you must think about car that is apropriate for your kind of travel. If you plan a trip for two youngers then you can plan a chiper type of car. If you are having a trip with small children then you have to think of a more comfotable car.