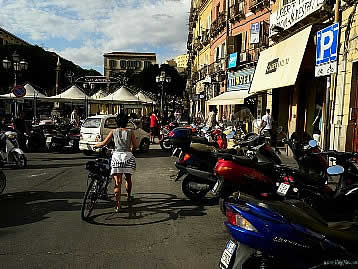 From my early youth, I admired the sea. There was none of summer vacation without at least a few days spent at sea. I enjoyed sunbathing, swimming, relax on the beach and admire the sea smell. The camera was always in my vicinity and it seemed to me that I need to photograph each wave and each change in color of the sea.
Holidays to the sea
This time we are planning an holiday in Sardinia in spring. All what we already knew about Sardinia has been the need to book a ferry somewhere in April and that there could be a beautiful beaches. We intend to visit Cagliari, explore the surrounding and find some good beaches.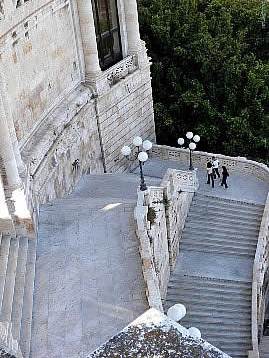 Trip to Cagliari city
At the Saturday morning after the morning coffee we went to Cagliari. The city is the largest in Sardinia and also the capital of the island. Before downtown of Cagliari we photographed flamingos that are pretty numerous in Sardinia, but we noticed them only here.

In the center of the old town is a fascinating building named Bastion San Remy. The building fascinate us with its majestic staircase, which rises to the "roof" planted with flowers and even palm trees. The roof also offers a wonderful view to the town.

Walking through the streets of Cagliari
While we walk through the streets of Caligari we looking around the church and buildings. At this day the city was full of police officers. First, we did not understand why, but later we saw a lot of posters who have predicted the Pope's arrival in the city, which had happened the next day. We're relieved, because we chose this day for sightseeing.

Like all sites in Sardinia, Cagliari as well as reviving the morning and evening., During the day there is too hot in the city then it is not people on the streets. Shops has generally divided Schedule and they are closed during the day.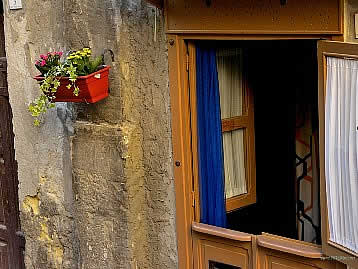 What to see in Cagliari
Cagliari is renown for its art museums and Art Galleries, the sea, the movida and cheap lodgings and a lot more to make a visit worth wise. It has about 160,000 inhabitants, or about 350,000 including the suburbs.

Cagliari's Sardinian name Casteddu literally means the castle. Cagliari has some peculiar gastronomic traditions. Many dishes are based on the wide variety of fish and sea food available, for example, burrida.
A stroll through medieval quarter allows you to view a numerous of monuments and museums like Viceroy's Palace, the Lion's Gate, Saint Mary's Cathedral, Saint Remy Ramparts, the National Museum of Archaeology, the National Art Gallery, the Museum Complex and the Centre for Art and Culture - Il Ghetto.