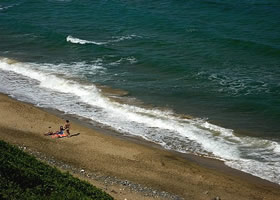 Mines above Costa Verde coast
The centre of the Costa Verde is the amazing beach of Piscinas with sand dunes high up to 60 m as background. Because of dirty roads to the most part of this coast, reaching it is not easy
The mountains and shrubs above the Costa Verde coast are often shaped by the mistral wind. The constant presence of the wind offers great conditions for surf lovers.
On the other hand for those who love exploring the local country, the remains and ruins of Ingurtosu and Gennamari Mines are interesting places and worth to see.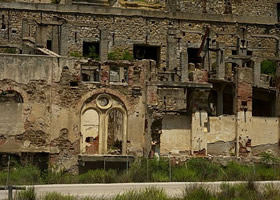 Exploring abandoned mine's area
Above the coast of Piscinas ascend the mountainous region of Arburese which separate Costa Verde from the rest of the island. The location of Ingurtosu together with Montevecchio was until the mid of the last century one of the most important mine area of Sardinia.
This remote area was once made rich by mineral mining. From these mines, with Monteponi and Buggerru, came 10% of the world's production of lead and zinc.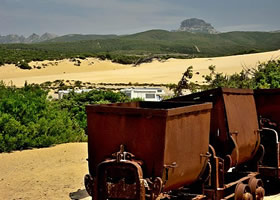 Folowing the rusty tracks
Today all those places are full of old villages ruins, shaky buildings, old shafts, rusty tracks and abandoned mining corves. It is difficult to imagine that not long ago there was life in that places. When we walk between ruins it seems that for some mysterious reasons all people and workers had abandoned their jobs.
The
UNESCO
declared this region of industrial mines as archaeological monuments and the whole territory "World Heritage". Today, uncommon architectural ruins catch the eye of visitors, tourists and hikers. If you visit Montevecchio, you will have the chance to explore the mines galleries and some of the historic villas that were built by the owners of the mines.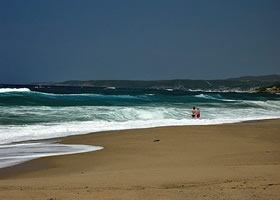 Back to the beaches of Costa Verde coast
After exploring abandoned buildings and houses that time forgot, it is time to get to the beach. On the beach
Spiaggia della Piscinas
there are also places where you can buy some drinck and snacke.